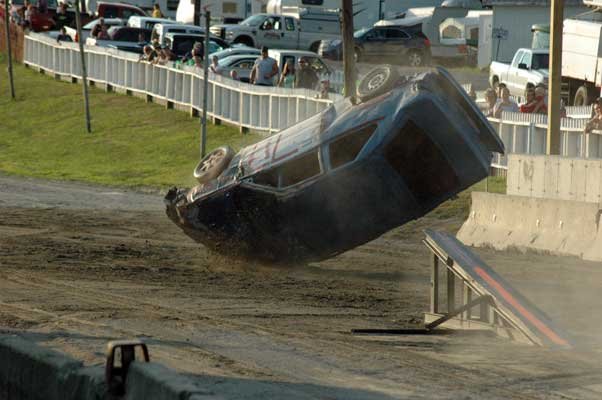 continued — Wrisley said that the event would be open only to 4-cylinder vehicles in order to fit as many cars as possible onto the course and for safety.
"You see some of the bigger figure 8 shows where they run on race tracks with big cars and they can get quite competitive and heated," Wrisley said. "We want to keep this event more friendly and fun. The more cars we have, the better of a show we can put on."
For questions or more information on the Haulin' Junk rollover and figure 8 contests, call Wrisley at 962-2086. To register for the event, call the Essex County Fair offices at 962-8650, or visit the website essexcountyfair.org.
Vote on this Story by clicking on the Icon