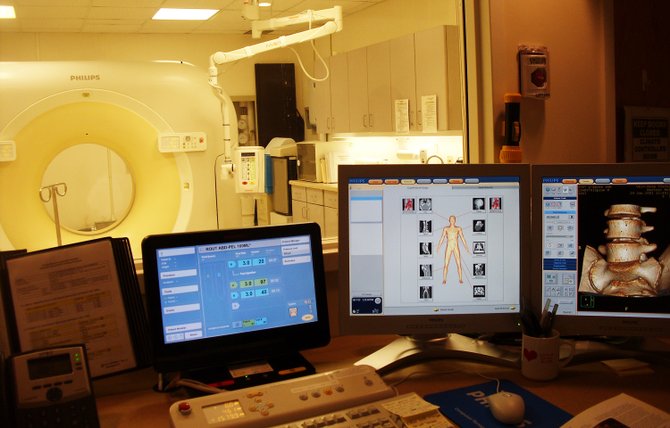 continued — "We're here to show people what's inside [the ambulance], and how we do stuff," said Jack Napper.
Jack Napper and Courtney Brown, EMTs from Westport; Frank Wells, EMT from Essex and Ann McBride, AEMT with ECH, braved the heat to give community members a look into what they do as emergency responders and transporters.
"We want to get the public acquainted with what services ECH can provide, what services transport can provide. It's only our second year having transport, and it is nice that we can respond to a patient and bring the ER to the patient until they can get continued care in the actual ER," McBride said.
First Responder, Frank Wells, for Essex and Willsboro, opened his first-responder vehicle to show off what items he carries, usually as the first person on the scene of an emergency. Among these items, like an ambulance or transport van, are oxygen tanks, defibrillators, and medical supplies such as bandages. A first-responder will take action until the EMTs can get to the scene.
With health and life emergencies, there are different people of different credentials and departments that work together to provide emergency support. ECH and its affiliates involved in responding to the scene, transport, ER stabilization, and further hospital care are all linked and choreographed to their part, which creates the whole of emergency care that keeps people alive and well.
Vote on this Story by clicking on the Icon