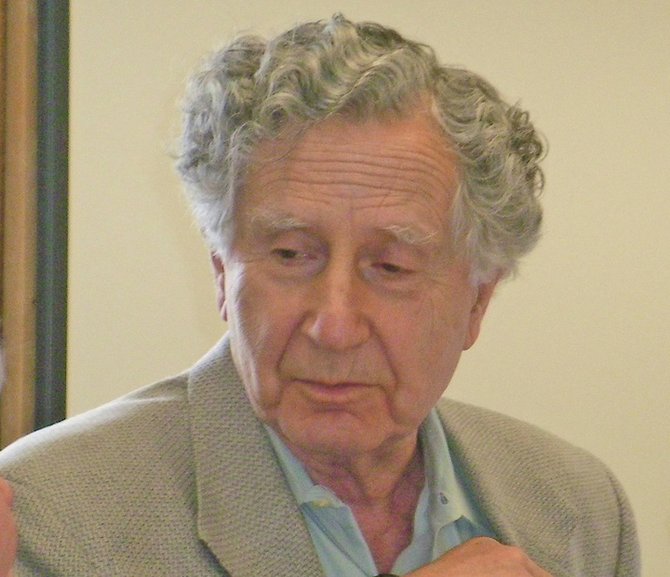 continued — One night in 1942 a few men snuck into the ghetto with alarming news. All the Jews in a nearby ghetto — hundreds — had been executed. The Germans were systematically working their way toward the Jaros family.
"A plan was made to escape," Jaros recalled.
The priest who had smuggled in food, helped arrange an attack by partisans away from the ghetto as a diversion. When the German guards responded to the attack, about half the Jews escaped into the nearby woods.
"There were people who decided to stay behind," Jaros said. "Some had sick or elderly relatives and they stayed to care for them. If my grandmother had not died we would have stayed. Others were afraid and others didn't believe the stories of the executions. All of those who stayed behind were executed."
Jaros' parents decided to join with the partisans and fight the Nazis. To ensure the safety of their son and niece they asked a local farmer to take in the children and pretend they were their own. Jaros was forced to pose as a girl, wearing dresses. He tied a kerchief around his head to hide his short hair until it grew long.
The Jews, at the urging of their friend the priest, learned to pretend they were Catholic. Jaros carried a Rosary and learned the prayers. The Rosary came in handy.
One day, a German soldier came around looking for "Jews, food, eggs and partisans."
"I whipped a Rosary out of my pocket and started saying the Rosary in Polish," Jaros said. "That was one of the scariest moments."
In 1943 Jaros' parents returned and took the children into the woods to live with the partisans. They stayed there two years until the war ended, foraging for food and medicine while surviving harsh Polish winters.
Vote on this Story by clicking on the Icon