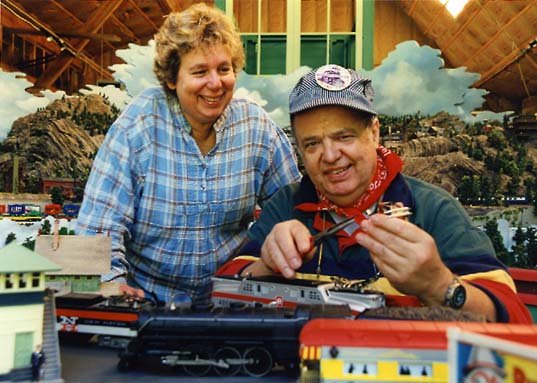 continued — Several years ago, the Dunhams took a boxy empty building and transformed it into an inviting, ornately crafted landmark in town, Repp said.
"They've done a beautiful job — they've put a lot into their enterprise," Repp said.
Dunham is the creator of the famed Citicorp train display in New York City as well as extensive model train layouts in Cincinnati, Chicago, Omaha and Williamsburg, Va. that have been viewed by more than 5 million people, and have been hailed as national attractions.
The annual V.I.P. dinner which will be honoring Joanne Ellsworth and the Dunhams is set for Friday May 17 at Green Mansions Golf Club.
Cocktails start at 5:30 p.m. and dinner follows about an hour later. The cost of the banquet is $30 per person. Entrees are Prime Rib, Chicken Marsala or Shrimp Scampi with all the fixings, followed by a dessert bar.
The deadline for reservations is May 7, and they may be called in to Green mansions at 494-7222 — with payment by credit card.
Vote on this Story by clicking on the Icon