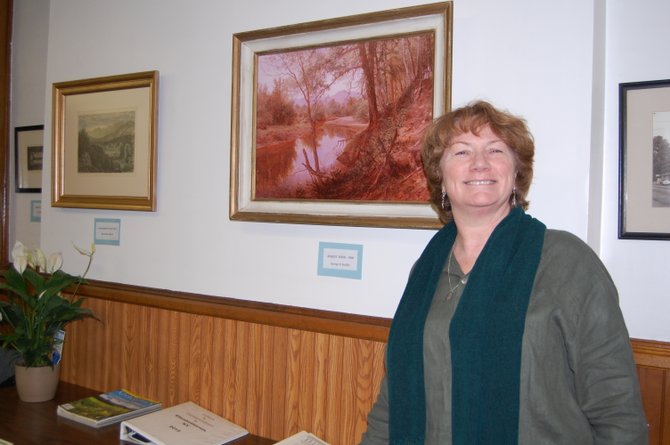 Elizabethtown — The sparring battle between the Elizabethtown Supervisor and a former Town Board member was taken up a notch over the past week.
Supervisor Margaret Bartley called an emergency meeting of the Town Board April 18 cancel several town accounts due to their information being placed at the Elizabethtown Post Office.
On April 17, I learned that copies of the town bank statements, including critical items, bank numbers, account balances and comments had been duplicated and distributed," Bartley said. "According to a post office employee, copies of the town bank records had been left at the post office in the public mailbox area for several days. I was told that this was a violation of U.S. Postal regulations. The employee had disposed of the material, but it re-appeared the next day."
Bartley said that she had given end-of-the-year financial statements to former Town Board member Ken Fenimore, who had asked for them through a Freedom of Information Act (FOIL) request.
"(We) made copies of the documents available to the applicant on March 14, as required by law," she said. "The account number at the top of each statement was blacked out. All other financial data was intact."
Fenimore said that he had received the information and had indeed made copies of the record available at the Post Office because they were a matter of public record.
"I FOIL requested for the town's financial documents because the Board cancelled the Dec. 27 meeting to close the books, which didn't balance," Fenimore said. "No public followup has occurred. I have been, and will continue to, distribute financial information to the taxpayers of Elizabethtown."
Fenimore said that he was specific in the FOIL request that any sensitive information be blacked out, which included any account numbers.
"I was specific in asking that," he said. "Those are the same numbers that are the front of every check they write."
(Continued on Next Page)
Prev Next
Vote on this Story by clicking on the Icon