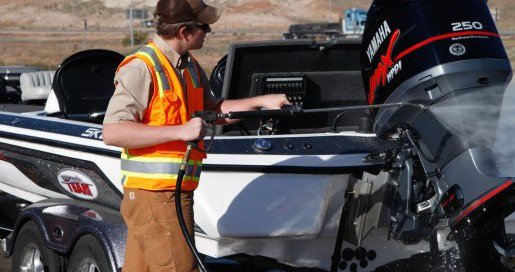 continued — While the inspection and decontamination plan is probably a year away, the Lake George Park Commission and state Department of Environmental Conservation have agreed to step up efforts this summer to prevent the spread of invasive species in Lake George. The agencies will:
— expand the Lake George Association's boat steward program from May to September. The season previously ran from June to August. The expanded program will be funded by $50,000 from the state Environmental Protection Fund;
— develop and implement a more comprehensive outreach program to local and regional boaters who boat on Lake George on how they can reduce the risk of spreading and introducing invasive species;
— increase patrols by DEC and LGPC officers trained in aquatic invasive species spread prevention; and
— establish voluntary boat wash stations at boat launches around Lake George.
The park commission has also received $400,000 from the state this year to help contain and prevent the spread of aquatic invasive species .
Vote on this Story by clicking on the Icon