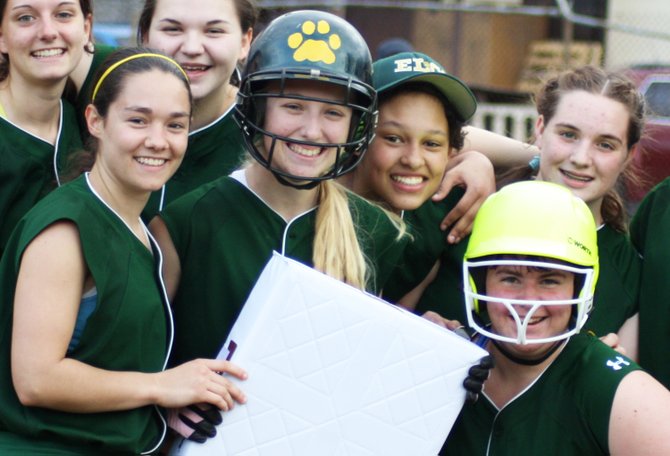 continued — •Andrea LeVien: The 2012 ELCS graduate is tied for seventh place for most runs batted in for a single season, recording 48 RBIs in 2012. She is also tied for second place for most hits in a single game with six on May 2, 2011. The only person ahead of that total is...
•Randi Swires: The Willsboro graduate connected for seven hits on May 16, 2008, against Westport, which still stands as the most hits in a single game in the NYSPHSAA record book.
Swires said that when she broke the record, the person who made her aware of it was then Westport coach Monty.
"He told me before the inning not to mess it up," Swires said earlier this week. "I didn't even know what people were talking about when they said I was 7-for-7. After the game, coach Monty said he was pretty sure I had just set a state record."
In baseball, Westport graduate Kevin Russell tied for the most strikeouts recorded in a seven-inning game by a pitcher, fanning 22 in 2011.
Vote on this Story by clicking on the Icon