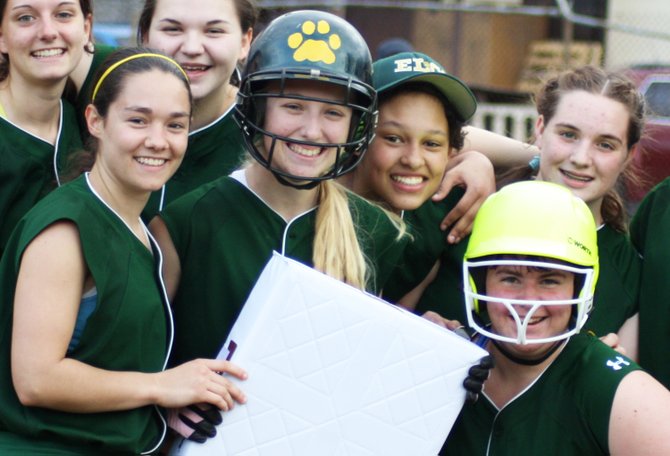 continued — In her junior year, Cassavaugh increased her total to 41 steals, which ranks only behind the 56 steals by Tappan Zee's Brittni Alexander in 2008 for single season records.
Last season, she stole 28 bases as her role on the team changed into a run producer.
"As she has improved her hitting, we have moved her into the third spot in the batting order and she is now in a position where we are asking her to drive in runs instead of setting the table," Monty said.
Cassavaugh said that she and Monty started to take notice of the potential to break the record last season as the two were looking through the state record books.
"That is when I knew I was actually doing something," she said. "It is definitely something that I thought I would be doing."
"I thought it would be pretty big because sometimes, Section VII gets overlooked when it comes to things like this," Monty said. "We are only playing 12-14 games each season, and we are lucky to even get out on the field by opening day while other teams get the full 20-game schedule in."
During the 2012 season, Cassavaugh struck up a social media friendship with Attfield.
"I added her on Facebook as a friend, and we had the chance to talk a little and talk about the chase for the record," she said.
Cassavaugh also sits in second place in the NYSPHSAA record books for most steals in a game, recording six swipes in a game on April 13, 2011. The 2011 season was a busy one for the Lady Lions on the basepaths, as Emily Morris recorded the 16th highest single season steal total with 27 and Alyssa Sullivan had 25, good for 18th.
Other local athletes whose names are listed in the NYSPHSAA softball state record book are:
Vote on this Story by clicking on the Icon