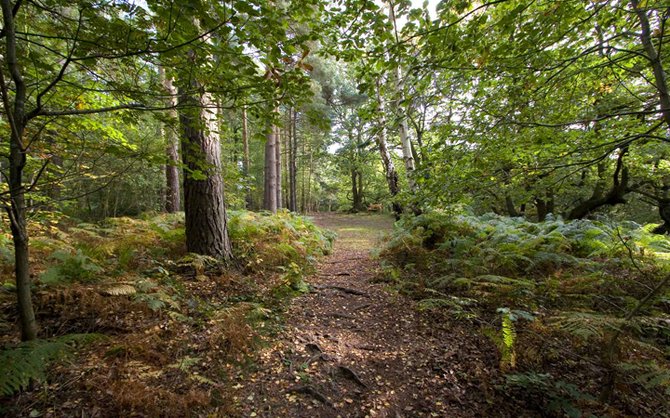 Crown Point — A walk through the woods will be held in Crown Point, sponsored by Northern Adirondacks chapter of the New York Forest Owners Association and Cornell Cooperative Extension.
The trek will be Saturday, May 11, on property owned by Peter Smallidge at 199 Breed Hill Road as part of the statewide "Restore New York Woodlands" initiative of the New York Forest Owners Association.
The free, guided tour starts at 12:30 p.m. The NYFOA NAC chapter will have a steering committee meeting at 11:45 a.m. Bottled water and light refreshments will be available. People should bring their own lunch.
Guests are welcome to arrive early and wander around on unmarked trails. A scavenger hunt for woodland natural artifacts will be offered for children.
For information call 607-592-3640 or 597-4767 or Email pjs23@cornell.edu
"Woodlands dominate the North Country," Smallidge said. "This is an effort to ensure these forests are managed to produce numerous products and regenerate for future production and benefit.
"The woods walk will offer a look at 50 acres of former farmland, which was abandoned in the mid 1940s and has since grown up in oak and pine," he said. "Two areas were recently harvested to promote white pine regeneration, with a focus on removing low value trees, which were used to make boards for assorted building projects, using a portable band saw, on-site. Regeneration has occurred at both sites but has been more successful at one than the other. Tree planting is being used to supplement regrowth at the less-successful site."
The area has several invasive species.
"Buckthorn and oriental bittersweet are common, but scattered, and some areas of the forest have a developing understory of hop hornbeam," Smallidge said. "These invasive species receive regular, low-intensity management to prevent them from threatening or outcompeting more desirable crop tree species."
The tour will be a mile walk on a moderate trail. In addition to the woodland, the property includes a 150 feet rock cliff face and a stream.
Along the walk woodland issues will be discussed, including deer management, control of interfering vegetation, small-scale harvesting practices to improve the mixture of species and quality of stems, and forest growth plots to monitor regeneration and tree volume.
Vote on this Story by clicking on the Icon