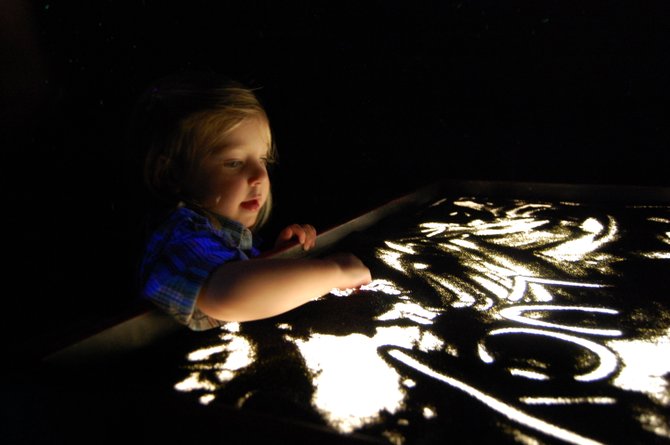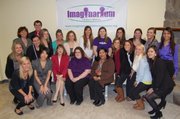 continued — "Children are valuable resources, especially in communities where such programs have been reduced or completely eliminated from schools and libraries due to budget constraints," Meschinelli said.
The Imaginarium is a non-for profit organization. Meschinelli said with the help of fundraising the organization can hopefully move to a new location within the city of Plattsburgh or expand the building they currently occupy at 4709 State Route 9.
"We want to stay in Plattsburgh, this is a facility for people in the city, but we have already outgrown the space we are in," Meschinelli said.
For more information call the Imaginarium at 324-7426 or visit their website at Imaginariumchildrensmuseum.org.
PSU Students help community
In the past Cardinal Public Relations has directed its energy to helping Hannah's Hope Fund, a program that supports Giant Axonal Neuropathy research. Giant Axonal Neuropathy (GAN) is a recessively inherited condition that results in progressive nerve death. Giant Axonal Neuropathy is believed to be caused by a loss of function disorder, meaning an intracellular protein needed for long-term nerve survival either isn't being made, or is being immediately degraded before it can perform its job. Through the help of Cardinal Public Relations, Hannah's Hope was able to win $450,000 in the Pepsi Refresh Contest.
"Because of the this they now have resources to go to human trials for possible treatments of GAN," Maggio said. "If we do find a cure for GAN, it will have started out with Clinton County."
"Cardinal PR has a vision for the Imaginarium," Maggio said. "We see the Imaginarium providing a quality learning environment and we know it can help the economy here and we want to help this non-for-profit."
For more information about how to apply for help from Cardinal PR, contact future Cardinal PR President Bridgit Kasperski at Bridgit.Kasperski@gmail.com to submit a PR proposal.
"We like them to have specific focus when they present to us so we can see how we can help," said Kasperski.
Vote on this Story by clicking on the Icon