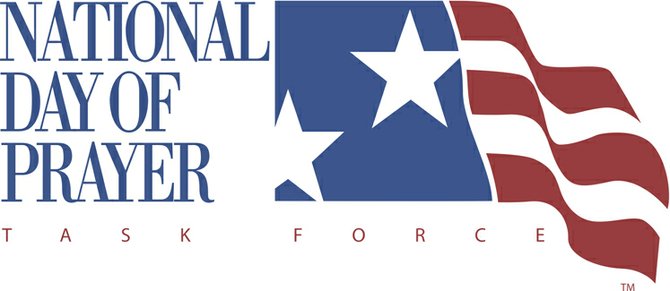 Ticonderoga — National Day of Prayer will be observed in Ticonderoga.
The Adirondack Community Fellowship will sponsor the event Thursday, May 2, at 6 p.m. at the gazebo in Bicentennial Park. In the event of rain it will be held in the Cornerstone Alliance Church across the street.
"The National Day of Prayer, as designated by our government, belongs to all Americans," said Pastor Steve Blanchard of the Adirondack Community Fellowship. "It is not sponsored or owned by any one group. Every American can observe the National Day of Prayer in his or her own way.
"It is a great pleasure that Adirondack Community Fellowship, in conjunction with the National Day of Prayer Taskforce and the many churches of Ticonderoga, invites the citizens of Ticonderoga and the surrounding areas to gather with us May 2 in prayer for the United States of America," Blanchard said.
People attending are asked to bring a lawn chair and an item to be donated to the Ticonderoga Food Pantry.
The event is free and no offering will be taken.
The National Day of Prayer was established in 1952 by a joint resolution of Congress and signed into law by President Harry Truman. In 1988 President Ronald Reagan declared the first Thursday of each May as National Day of Prayer.
For more information on the Ticonderoga observance contact Blanchard at 636-6733 or PastorSteve@AdirondackCommunityFellowship.org Information is also available online at www.AdirondackCommunityFellowship.org
The Adirondack Community Fellowship is located at 14 Park Avenue in Ticonderoga.
The National Day of Prayer theme for 2013 is "Pray for America." It emphasizes "the need for individuals, corporately and individually, to place their faith in the unfailing character of their Creator, who is sovereign over all governments, authorities, and men."

Matthew 12:21 has been selected as the scripture for this year. It reads, "In His name the nations will put their hope."
The National Day of Prayer Task Force estimates more than 35,000 prayer gatherings will be conducted by about 40,000 volunteers across the United States. Several million people are expected to participate in this call to prayer. Some celebrities, such as popular .
Other events in various communities across the United States may include choirs and bands performing songs relating to prayer, community prayer breakfasts or luncheons, daytime prayer walks and evening worship and prayer services or gatherings.
National Day of Prayer is not a public holiday. Schools, post offices, stores and other businesses and organizations are open as usual.
Vote on this Story by clicking on the Icon