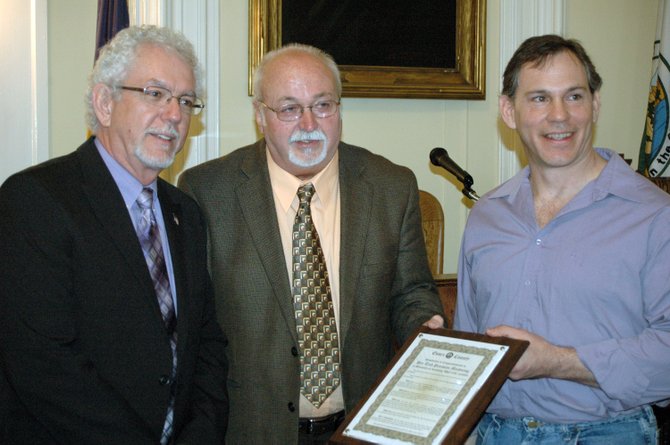 continued — "The IDA has been looking at doing an expansion to the original building down there or building a new building because there is some potential growth down there," Chesterfield Supervisor and IDA board liaison Gerald Morrow said.
Kahler also talked about educational experiences geared toward the jobs that are available in the area, referencing a former training program that was run through CV-Tech in Mineville.
"CV-Tech and the BOCES do not have that program going anymore, but I would like to say that is something that should probably be started up again," Kahler said. "It was very beneficial to us. We did have some employees that came from those programs at BOCES, and without having it is a very difficult thing to have applicants apply that have credentials that we actually need for our business from the machining business to the mathematics, the AutoCAD and hands-on machine experience that is offered at BOCES. So in the future I would just like to say that would be something to restart and revisit."
"I met with BOCES. We had a brief discussion with a couple representatives on the training program, and it would be great to have that start once again," Scozzafava said. "I know the equipment is already in the facility."
Scozzafava added that a program like that would be used to help companies throughout the county.
"I also spoke to the new president of North Country Community College a few weeks ago and (Ticonderoga Supervisor Deb) Malaney," he said. "I think they are going to start steering some of their programs toward training for International Paper and any businesses that are in this area where they need some specialized skills. That's a good thing."
Vote on this Story by clicking on the Icon