"Other athletes to watch for are Oriana Laflesh in the throwing events and Jessica Cartier in the middle distance runs," Lynch said. "We have some talented newcomers that will be finding their spots in the first few meets of the season."
Lynch said that the team should be able to continue to reset the local record books.
"The 2012 team bested eight school and two section records," Lynch said. "We are looking forward to taking athletes to the NYS Track and Field meet again and have our sites on more of the school and section records."
Members of the Lady Cougars team include seniors Bouvier, Honan and Devin Gosselin; juniors Laflesh, Smith and Christina Tomah; sophomores Ellen Reed and Brianna Smith; freshmen Cartier, Samantha Gallucci, Kelsy Kellison, Maria Lefebvre, Amanda Ondras, Victoria Ruger, Alexis Sample and Adie Steinfeld.
Boys track and field
While the 2012 season was one of rebuilding for the Northeastern Clinton boys varsity track and field team, 2013 brings with it experience in the lanes and on the field.
"This year we have plenty of seasoned runners that show great promise," head coach Nick Trombley said. "Two runners to watch for are Thomas Bedard in the 800 and Rodney Grimshaw in the 400. They both have worked hard thus far in the season and look to break school records. Our team has plenty of throwers, both experienced and new, that have a great deal of talent."
Along with Bedard and Grimshaw, the Cougars roster will include Spencer Parsons, Ethan Favreau, Richard Gray, Josh Gero, Matt Nigro, Erich Lutz, Wyatt Rivers, Brian Royea, Timothy Bedard, Mathew Orr, Jon Filion, Tyler Bosley, Jake MacDougal, Ryan Parent, Austin Gonyo, Eli Matton, Anthony Piche, Avery Trombley, Chris Boyse, Colby Provost and Ryan Brink.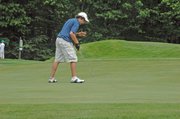 Golf
The Northeastern Clinton varsity golf team will return experienced players that will take each on the six starting positions in 2013.
Vote on this Story by clicking on the Icon