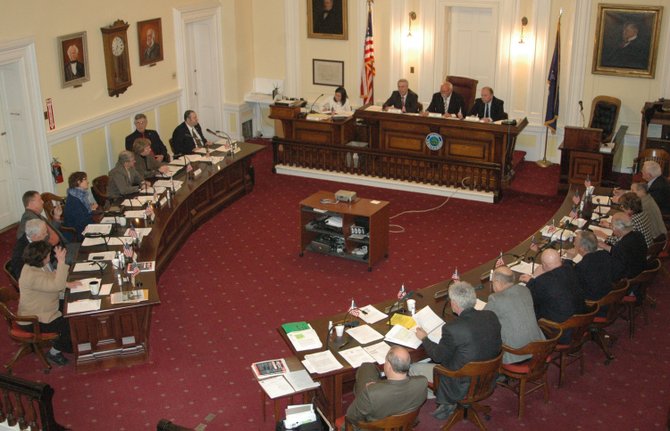 continued — "I think that all sides saw that we all have jobs to do and let's get it done," Newcomb Supervisor George Canon said. "It was a good job by all."
"This is good for the county, especially if you compare the increase in wages and what we have had before," County Attorney Dan Manning said.
The accepted contract was approved by union membership, 193-63. It was the second time that the union voted on the contract, previously defeating the first proposal from the county.
"I want to thank them for putting in the extra effort to get this done after it was defeated the first time," County Chairman Randy Douglas said.
Lewis Supervisor David Blades said that he was concerned that not as many members of the union voted the second time around.
"Only half of the employees came in and voted, and that concerns me," Blades said. "I would have liked to have seen larger numbers to represent a more true decision by their members."
"I think that we did a good job to rally them to come out to the last vote and they turned it down in large numbers," Palmer said. "I think that people who saw the new contract and decided that it was good did not come."
Union President Michael McGinnn said he felt the compromise agreement was good for all sides.
"We worked well together in today's economy," McGinn said. "It went really well and both sides got not everything they wanted, but it was a very, very good compromise for today's world and helping with the county budget situation."
Douglas thanked McGinn and the union for their work in the process.
"When we first went into the union negotiations, I did not think we would get to where we are today," Douglas said. "I want to thank Mike for negotiating in good faith."
Vote on this Story by clicking on the Icon