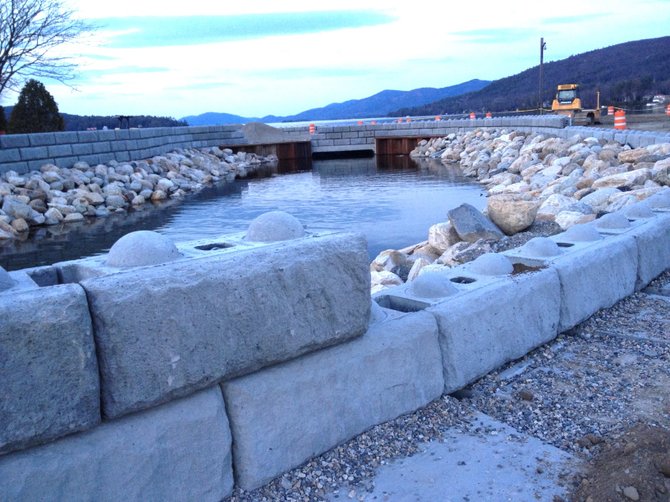 continued — But Blais raised concerns that allowing townhouses might worsen an existing problem with property owners renting their homes out on a weekly basis, which is now not permitted — but is difficult to enforce.
Trustee Joe Mastrodomenico cast the decisive dissenting vote, noting that he was not necessarily against the measure, but sought time to examine what areas in the village would be most suitable for townhouses. He joined Blais and Deputy Mayor John Earl in defeating the townhouse proposal.
In other business, the village trustees:
• approved an additional curb cut for a driveway at Lake George Bed & Breakfast to allow its patrons better access. Although the change would displace two parking meters, Blais said they could be relocated to retain the revenue. The cost of $1,000 in materials is to be born by the venue's proprietors.
• heard that the old railroad station across from the steel pier and owned by the Lake George Steamboat Co. has been named to the National Historic Register.
• approved a contract for fire protection in 2014 that represents a modest decrease from the current year.
• were informed that the Beach Road reconstruction work was progressing. Curb construction on the lake side of the roadway is to be completed this week, and construction of sidewalks is planned for next week. Paving of the road, with innovative permeable pavement, is to begin in about two weeks. Blais said he was receiving a lot of complaints from Lake George residents about the trees being cut along lower West Brook — and that the height of the new stonework where West Brook runs under Beach Road was excessive and would be blocking views.
Vote on this Story by clicking on the Icon