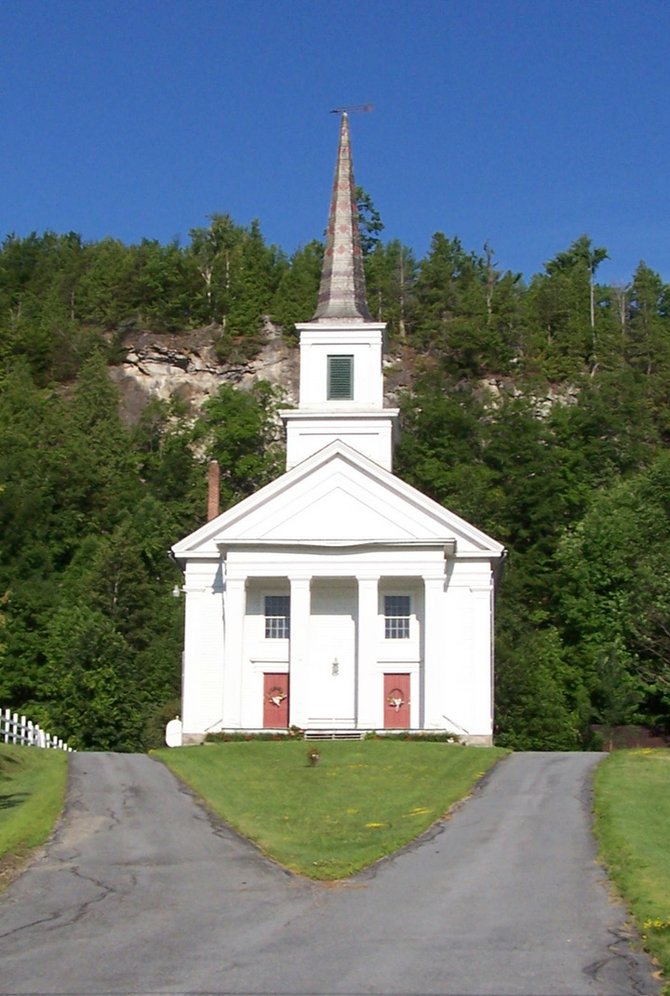 Putnam — The Putnam United Presbyterian Church may be small, but it accomplishes a lot.
The church has served the Putnam community more than two centuries and remains a hub of local activity and worship.
The church, which began when William Hutton held services in his home in 1798, was recently refurbished, but that doesn't begin to tell the story.
"The vigor of the Putnam Presbyterian church may be detected on the outside, but what happens on the inside is a true measure of the church's vitality," said Silke Huntington, a church member. "A yoga class meets on Monday mornings; the choir rehearses on Thursday nights, sings each Sunday morning, and participates in area events; there are 6-8 children's events held annually; Vacation Bible School has been held for the past four years; First Friday fellowship nights have included murder mysteries, gringo bingo, a slide show on China, movie/game night, and more; Deacons send cards, assist the community locally, prepare and distribute baskets at Easter, and so much more; the Mission committee reported giving in excess of $4,000."
And swing dance classes have been added. The dancers meet at the church each Monday evening.  
The first congregation had 17 members.   The current church membership now stands at 42 members.  The majority can regularly be found at Sunday services.  
Putnam Presbyterian Church holds a worship service each Sunday at 10 a.m.  Pastor Pat Davies leads the services. Coffee hour and fellowship follow the service in the Martha O'Dell Hall.
The church recently had a facelift.
"Through generous contributions of members and non-members alike, the exterior of the church  was refurbished and painted," Huntington said. "Work was done to repair, renew and strengthen the church's beautiful steeple.  The steeple is a landmark and can be seen from miles away.  A new exterior perimeter drainage system was installed this past fall.  The schoolhouse at the foot of the driveway is a landmark reminding us of the days when children of many ages were educated in one room school houses.  
"This 'small' big church on the hill is a sight to behold," she said. "What happens inside gets shared with the greater community.  We may be small in number, but we are mighty in deed.  All things are possible with God, after all." 
The church is located on the Lower Road (County Route 2) in Putnam Station.  For more information call the church at 547-8378.
Vote on this Story by clicking on the Icon