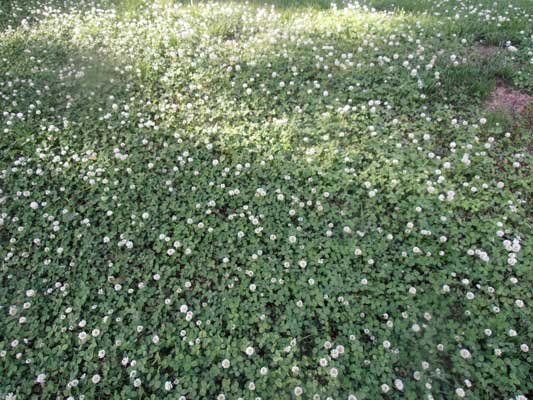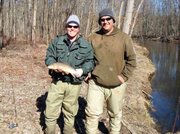 As an old soils guy, my mind always wanders back to crops and dirt. I am always watching and observing the ground when the snow melts. I'm on the lookout for the crystals and small frozen chunks that mean the soils have started the freeze and thaw cycle. That means, it's frost seeding time. Frost seeding is a lot like maple syrup making, you need frosty cold nights and warm days to cause the soil particles to lift up, heave and then settle down.

If you live in the Champlain Valley, and I mean down close to the lake where the snow is gone, it may be too late to frost seed. But then again, if it gets frosty one or more nights, you may have a chance, so stay with me for a while.
Frost seeding is spinning on clover seed during the freeze cycle when the soils expand and heave at night, allowing the seeds to get into the ground. Once the soil warms up above 32 degrees and thaws, it recedes and covers the seed. For food plots, find a sunny spot with soils that are moist, not droughty or saturated. There is a very short time window when this happens and you need to be prepared or you miss the golden hour of frost seeding. To be successful you need to have existing sod chewed right down to the dirt with bare spots for the clovers to grow in, or have the food plot area disked or dragged in advance, so earth is exposed. You need seed to soil contact. If the seed is spread on the surface but sits up on other grasses, you lose! No ifs ands or buts!
Ideally, you should have planned this last fall, like the grazing farmers do. They frost seed pastures very successfully. You would have lightly disked or dragged the area, had a soil test completed and had your seed and fertilizer all set to go. But we all know that sometimes we just shoot from the hip after reading an article by some whitetail group or grouse and turkey magazine and we just need to try it. So I am giving you the down and dirty, just get-r-done, quick method, with a tail light guarantee. The only thing you have to lose is some seed and time.
Rich Redman is a retired District Conservationist for the USDA Natural Resources Conservation Service and an avid outdoorsman. His column will appear regularly. He may be reached at rangeric@nycap.rr.com.
(Continued on Next Page)
Prev Next
Vote on this Story by clicking on the Icon