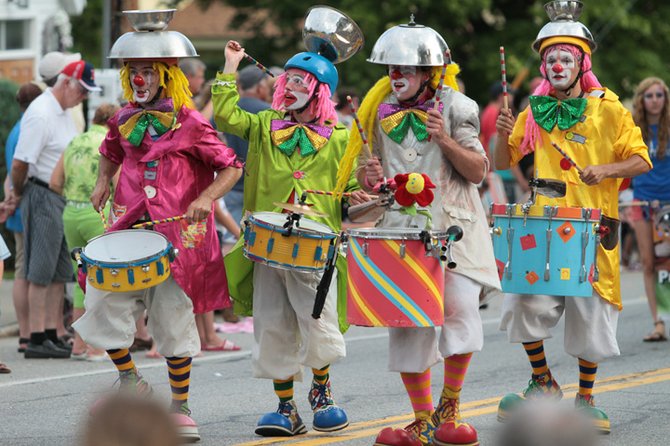 continued — He also noted the town Spruce-Up Day, the Community Garden, the First Night celebration and the Schroon Lake Chili Cook Off were successful and appear to be part of the community's future.
The council plans to continue its work on Schroon Lake's annual July 4th celebration, youth programs and beautification projects.
"The partnering of the Word of Life and the Seagle Colony at the Fourth of July festivities was a real crowd pleaser and is planned to continue," Friedman said. "For 2013 the town of Schroon will have fireworks launched from a barge which will ease the restrictions for seating on the slope by the beach and traffic control. The town of Schroon's Youth Commission has continued its strong program for the community's youth The summer of 2012 saw beautification of the post office area and scheduled for the summer of 2013 is a modest redesign of the garden in front of town hall."
This summer could see more tourism as victims of Superstorm Sandy stay closer to home for vacations, Friedman said.
"As the North Country gears up for another spring-summer-fall season, it is predicted that the devastating effects of Super Storm Sandy on the New York and New Jersey beach areas will have positive effect on Adirondack tourism," he said. "Nonetheless our prayers are for a full recovery of the damaged areas."
To help attract tourist, Friedman noted, the Schroon Lake Chamber of Commerce has updated and improved its website and 360DACKS, a local internet marketing company specializing in 360 degree virtual tours, has added Schroon Lake to its site.
The Schroon Lake Tourism Council is also hopeful a pair of state grants will assist the community. The state has announced a $300,000 grant for implementation of the Lake Management Plan for Schroon Lake and $2.1 million has been approved to bring broadband internet to the community.
For information on the council and its projects people can contact Friedman at friedman50@hotmail.com.
Vote on this Story by clicking on the Icon