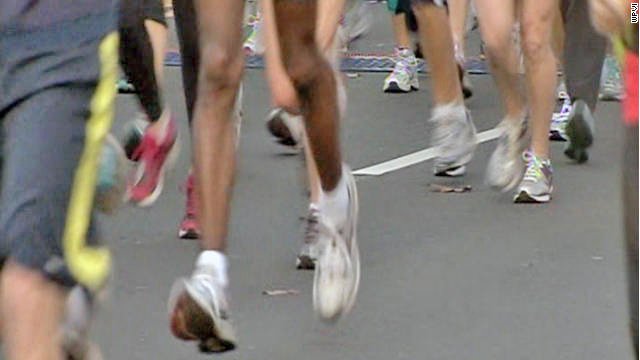 continued — The event is also seeking volunteers. Interested people can contact Joel Friedman, race director, by Email at volunteers.adkmarathon@yahoo.com
The marathon course is a Boston Qualifier, USATF certified course and is billed as "probably the most beautiful 26 miles and 385 yards you will ever run."
To register or for more information visit www.adirondackmarathon.org.
More than 900 runners took part in the 2012 Adirondack Distance Festival Sept. 23.
Stanley Larkin of Saint-basile-le-grand, Quebec, won the men's marathon in 2 hours, 53 minutes, 24 seconds, while Meg Ray of New York City claimed the women's title in 3:18:54.
In the handcycle race, Jeremy Shortsleeve of Jericho, Vt., won the race in 1:48:44.
The marathon, 26 miles, 385 yards, circumnavigates Schroon Lake over challenging forest roads with lakeside views until it finishes back at the Schroon town beach. It had 239 finishers.
The marathoners had company over the second half of the course as 511 half marathoners toed the starting line in Adirondack and raced to the finish in Schroon Lake 13.1 miles later.
Michael Brady of Brooklyn won the men's half marathon in 1:14:22. Melanie Staley of Saratoga Springs won the women's title in 1:27:00.
There were also marathon relays —one for two-person teams and another for four-person teams. The team of Ehntholt-Paquette won the two-person relay in 2:55:20. The team of Toelstedt, White, Cote and Cresci won the four-person relay in 3:12:45.
Vote on this Story by clicking on the Icon