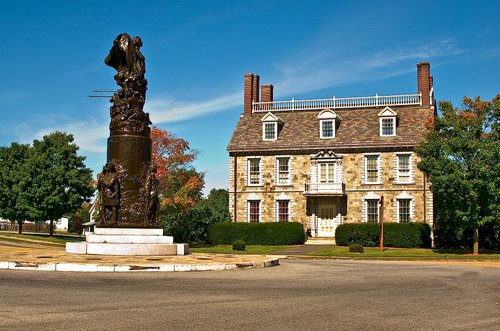 Ticonderoga — Before Franklin D. Roosevelt was president, he was governor of New York. His experiences as New York's leader that helped prepare him to become the nation's chief executive will be outlined during a program hosted by the Ticonderoga Historical Society.
Christopher Breiseth will present "FDR's Preparation for the Presidency: New York State and Warm Springs, Georgia" in the downstairs program room at the Hancock House on Friday, April 12, at 7 p.m.
The event is free to the public and light refreshments will be served.
"The Ticonderoga Historical Society welcomes Christopher Breiseth, and we are pleased to offer his program, which will be an extremely interesting one," said Craig Lonergan, a society trustee. "Breiseth will bring a wealth of information on FDR and his wife, Eleanor, along with many highlights and hardships faced by them."
Breiseth and his late wife, Jane Morhouse Breiseth, a former Ticonderoga resident, moved to Ticonderoga from Hyde Park in 2009. He is well versed as a historian, was president and CEO of the Franklin and Eleanor Institute at the FDR Presidential Library in Hyde Park and is also involved in two organizations dedicated to the New Deal legacy of Franklin Roosevelt, serving on the boards of the National New Deal Preservation Association and the Frances Perkins Center in Newcastle, Maine. Breiseth served as president of Deep Springs College in California from 1980 to 1983 and of Wilkes University from 1984 to 2001 and holds academic degrees from UCLA, Oxford University and Cornell University.
Breiseth, during his eight year presidency of the Roosevelt Institute, attended the annual April 12 commemoration ceremonies of Roosevelt's death April 12, 1945, at the Little White House, which was Roosevelt's presidential retreat in Warm Springs, Ga. Roosevelt, taken with the area, chose to build the house at Warm Springs after being there for his polio treatments in 1924.
(Continued on Next Page)
Prev Next
Vote on this Story by clicking on the Icon