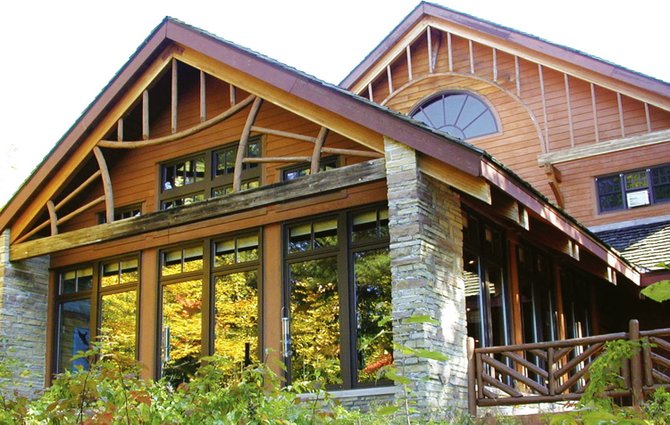 continued — Thursday, April 11 – Armchair Traveler Lecture Series. Please join this group of Paul Smith's College recreation, adventure travel and ecotourism students at 7 p.m. for a presentation about their trip to New Zealand. Free to VIC season pass holders and the Paul Smith's College community, $5/person for all others.
Friday, April 12 – Astronomy Club Field Night. Join Paul Smith's College students at 7 p.m. and explore the stars through the Michael Adler Celestron Telescope. Clear sky required. Call the VIC at 327-6241 to confirm.
Sunday, April 21 – Holy Shiitake Mushroom Cultivation Workshop. Drop in and learn about which tree species and spawn to use, log cultivation and sawdust inoculation methods, as well as growing guides, tools, supplies and vendors. Bring a lunch and stop by between 9 a.m. and 4 p.m. Free to Paul Smith's students, staff and faculty. $5 suggested donation for community members. Take an inoculated log home for an additional $5. Call 327-6330 for more information. Presented by the Adirondack Mycology Club.
Monday, April 22 – Astronomy Night. Join Aileen O'Donaghue Astronomy at 7 p.m. for a presentation on the Comet ISON followed by a look at the spring sky.
Tuesday, April 23 – Emerging Patterns. Please join us for this presentation by Craig Milewski's Emerging Patterns group capstone class and explore how students connect art and nature with research projects at the VIC.
Monday-Friday, April 29-May 3 – The First VIC Natural History Day Camp for Adults. Explore a variety of outdoor topics with scientists, naturalists and VIC staff, including birds, wild flowers, reptiles, amphibians, mushrooms, mammals, fish, astronomy and more. The week will be organized in half-day field sessions. Meals and accommodations are not provided, but information is available on request. $250/person for the full five-day program. $50/person for half-day field sessions. Advanced registration is required and space is limited. For more information, please contact Brian McAllister at bmcallister@paulsmiths.edu or call the VIC at 327-6241.
Vote on this Story by clicking on the Icon