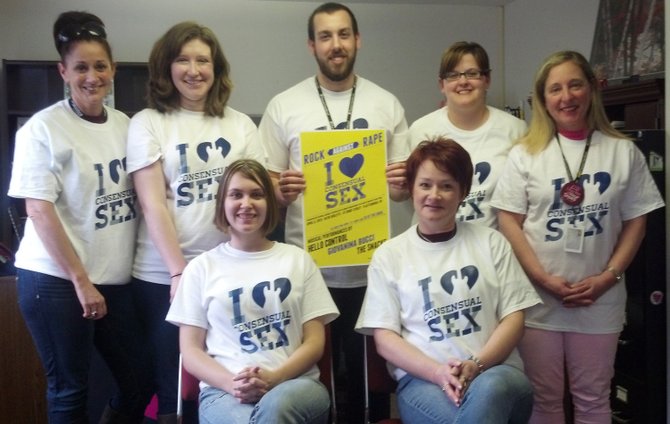 Plattsburgh — Plattsburgh music lovers and supporters of victims of sexual assault can Rock Against Rape at the annual Planned Parenthood fundraiser on Saturday, April 6.
Olive Ridley's will host the night of music to show support for victims of sexual assault and provide educational services.
Musical acts Hello Control will start off the evening of spectacular performances, followed by acoustic performer Giovanni Bucci.
If you go:
What: Rock Against Rape
When: Saturday, April 6, from 7 p.m.-2 a.m.
Where: Olive Ridley's, 37 Court Street, Plattsburgh
Admission is $3 at the door.
Reggae band The Snacks, a spinoff of local favorites Eat, Sleep, Funk, will wrap up the evening.
"My favorite part of the event is finding the bands, inviting them to take part in our fundraiser and getting to hear about why they will help," said event organizer and Planned Parenthood bill coordinator Shana Darrah.
"It (the fundraiser) brings in a new crowd every year based on the bands we get and we also have our regular supporters," said Darrah. "It's always fun and gets people talking."
Sandra Esposito, Sexual Assault Services Coordinator for Planned Parenthood, said the annual fundraiser is a positive way to bring everyone together from the community and to keep education about sexual assault at the forefront.
"This is a crime that is very underreported and we want people to know there are services here for them in Clinton and Franklin County," Esposito said. "Come and support survivors in a fun way where people can discuss things out in the open. We want people to know they are not alone."
Planned Parenthood
All proceeds raised at the event go directly to services for victims.
Planned Parenthood provides a free 24-hour hotline manned by trained rape crisis counselors.
Esposito said the counselors can also refer the callers to other counseling services when needed.
(Continued on Next Page)
Prev Next
Vote on this Story by clicking on the Icon