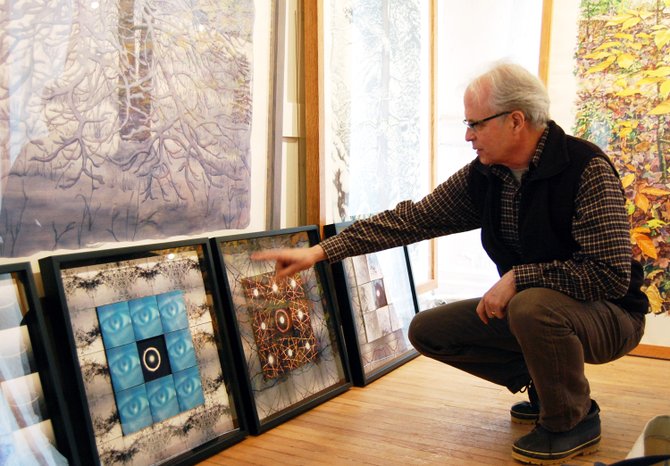 continued — "My poems are about bears and wolves, both majestic and beautiful creatures and flowers and scenes of Saranac Lake, even when I write a poem in New York City it will have a daffodil in it," said Kenny. "All of my peoms have a narrative, I write about those things and I draw them."
Kenny said his scribblings, though they look free and light is the product of precision and repetition.
"I call them colors, they are fun to do but they are hard work," said Kenny. "I have done 26 copies of a wolf drawing before I got it right."
Though both artists are leaving their artistic comfort zones, Kenny said that will be the fun of it.
"His work is going to face mine in the gallery and our work will probably laugh at eachother," said Kenny. "It's fun but it's a learning experience."
Vote on this Story by clicking on the Icon