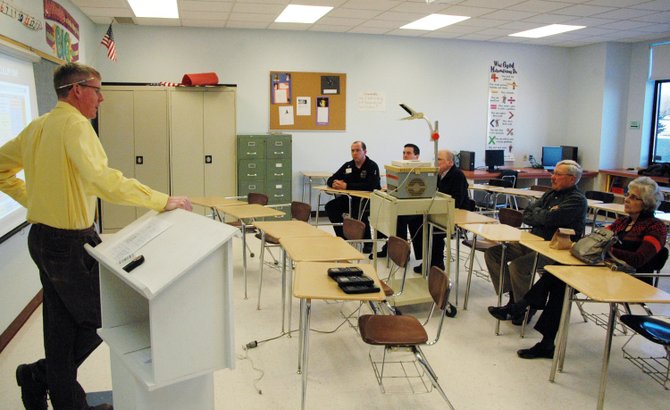 continued — "It helps to see what is going on and what the teachers are seeing with the new curriculum," board member Don Hollingsworth said.
For the teachers, the chance to visit with members of the School Board is something they appreciate.
"I think it is fantastic," Flynn said. "Our School Board is very involved and very concerned with the students, and they show their interest in that by being here during school days and meeting with departments and teachers."
"I like the idea that they have the chance to keep connected with what is really happening in the classroom," teacher Marge Jaquish said.
Vote on this Story by clicking on the Icon