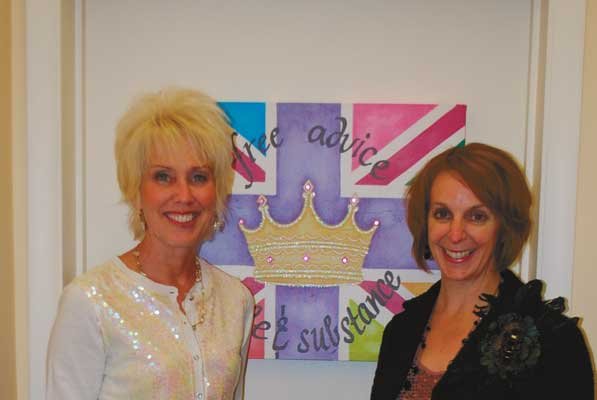 Dear Style & Substance,
I find myself in a common situation. My parents are 88 and 89. They live on their own and are quite content; however, in the past six months I have noticed they are having difficulty with some day-to-day tasks. On top of that, my father's memory is fading quickly and I realize they need some help before something happens that could lead to more difficulties. My question is how do my siblings and I offer help to them when they don't believe they need any help?
You are correct in observing that you are not alone—many people find themselves actively raising children and caring for aging parents all while working full time. Two words to ultimately consider when approaching them are respect and pride. Assessing what your parents interpretation of their current status is can be done by simply talking about what other aging people or your friends parents may be facing, such as "Mrs. Smith is considering moving into the assisted living facility. How do you think she will like that?" or "Mr. Franklin just had a knee replacement and is having trouble navigating his stairs" This may generate some discussion that is not personal but actually reveals some personal feelings on these subjects.
Approach any discussions with your siblings with the knowledge and understanding that you all may have different feelings about what can be done to help and support your parents. It is a funny truth, but no matter how old we are we can easily revert to our 12-year-old selves when dealing with family issues, and stepping into the role of parenting a parent can be fraught with emotion. Recognize different coping styles but always pull the focus back to what is best for your parents.
Approach your parents with simple steps to which they are in agreement. If they are struggling with meals, set up a schedule whereby siblings, when possible, can prepare a meal for them. Ask them over for dinner as this is "normal" and it is additionally social and helpful. If siblings live out of the area they might contribute financially to have take-out brought to your parents once a week.
(Continued on Next Page)
Prev Next
Vote on this Story by clicking on the Icon