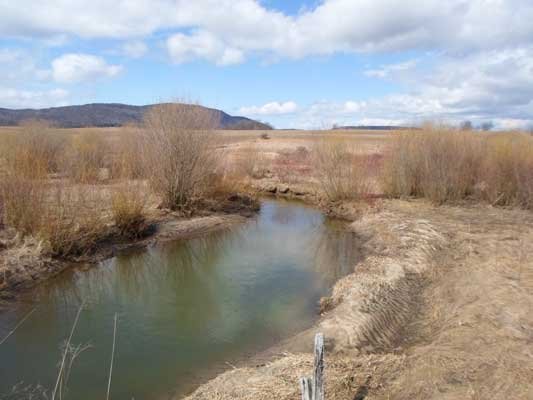 Farmers have been blamed for much of the nutrient loading going into Lake Champlain. They have taken it on the chin numerous times for being polluters. Sometimes they deserved it; most times not.
The reality is that all of us contribute in one way or another. Fishermen trample banks, loggers cross streams, and sediment washes off roads and parking lots from the grit spread to control ice. And, of course, people toss waste over the banks because they don't want to go to the dump. Nutrient runoff comes from many sources, not just farmland. Farmers, however, are doing something special to help curb the problems.
Cows in streams are a natural thing, like deer drinking out of a brook. The problem is when you get 100 of them there for an extended period of time. That's a different story. Stream banks get pounded by hooves, erosion takes place, and the manure is spread in the brook, not on the pasture where it should be. Sediment and nutrients then enter the waterway. There is a simple fix: fencing and planting vegetative buffers.
Planting riparian buffers along stream banks is one of my passions, and I truly believe they are one of the easiest, cost effective and ecologically sensible things a farm can do to alleviate the problem.
Riparian buffers are strips of trees and bushes planted parallel to the stream with a width of 35 feet or more. The vegetation traps sediment, absorbs nutrients and provides stability to the stream banks due to the root systems of the plants. The goal is to trap the runoff and nutrients before they enter the stream.
As a guy who likes to walk streams and fly fish, one thing I love to see are lots of willows growing along streams. Willow shrubs are low growing, provide shelter for fish by overhanging the banks, have tremendous root systems to stabilize the banks and it's a great place for terrestrial bugs, worms and other critters to live. If the buffer is managed, so the vegetation is kept in a brushy state and not overgrown with shade trees, it will also make great woodcock habitat. Buffers are also home to a variety of birds, amphibians and reptiles.
(Continued on Next Page)
Prev Next
Vote on this Story by clicking on the Icon