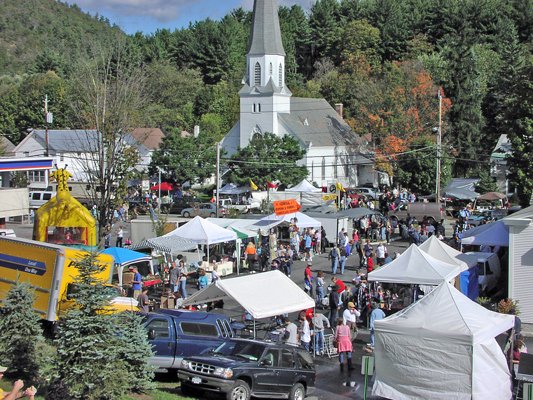 continued — "We have more vendors than last year, and the Sale is definitely on the rebound," she said.
Also likely to add to the crowd this year is more intensive advertising in the Capital Region. She also advised people coming from the Albany area to be aware that the weekend construction on the "twin bridges" over the Mohawk River north of Northway Exit 7 is likely to cause traffic delays of up to an hour. Motorists can travel up state Rte. 146 rather than the Northway and avoid the delays, however.
Smith had one final bit of advice to make the shopping experience in Warrensburg enjoyable.
"Bring your comfortable walking shoes and a lot of cash," she said. "There's always an incredible turnout, and it's a fun event."
How to survive the great sale:
Here's the scoop on how to avoid frustration of crushing traffic and to maximize youbargain-hunting fun.
•Arrive as early as possible -- savvy shoppers get the "first pick" of the wide range of wares.
• Take the Northway to exits 22, 24 or 25. avoid Northway exit 23, the primary road into Warrensburg, wince it becomes very congested. By late morning, on Saturday, traffic can be backed up for more than a mile. If you can make it off Exit 23, take a right turn to go via East Schroon River Rd. and follow signs to a free parking lot at the Warren County Fairgrounds and take a free trolley downtown.
•From Northway Exit 22, turn left onto Route 9 and drive just a few miles north to Warrensburg.
•From Northway Exit 24, go south on Schroon River Rd. and park for free at the Warren County Fairgrounds or at Warrensburg High School. Shuttle buses will take visitors in and out of town from both these parking areas.
Vote on this Story by clicking on the Icon