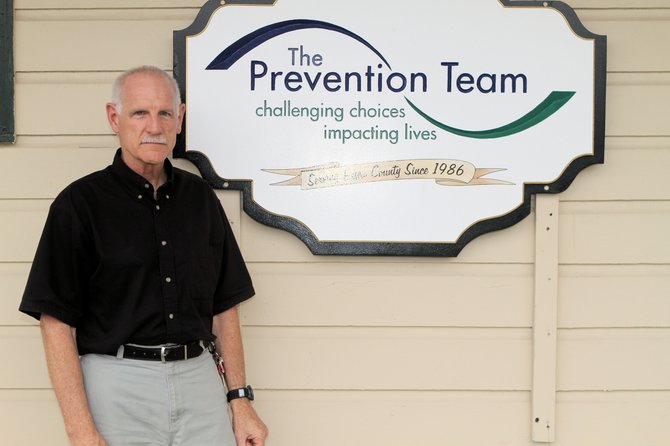 continued — Terbeek is pleased with the progress made in substance abuse prevention, but realizes more work needs to be done.
"We've made great progress on smoking (tobacco)," he said. "We have more restrictions and taxation on tobacco than ever and it's working. Fewer people are smoking.
"We still have a lot to do on alcohol; that's our top problem," he added. "We need to educate people about the health-related issues and point out the tragedies associated with alcohol — the accidents, domestic violence."
Terbeek said the same effort that has made smoking "socially unacceptable" has to made on alcohol abuse.
"It's harder to smoke than it is to drink," he said. "The price of cigarettes keep going up because of higher taxes. Alcohol taxes are lower today than they were in 1965."
It's not practical to expect people to stop using alcohol, Terbeek said.
"We don't promote abstinence from alcohol," he said. "We try to help people understand that they can drink responsibility; that they can have a good time without alcohol."
The Prevention Team has no special events planned for National Substance Abuse Prevention Month, although it will observe Above the Influence Day on Oct. 18 and Red Ribbon Week Oct. 23-31. Red Ribbon Week honors the memory of Enrique (Kiki) Camarena, a federal agent killed by Mexican drug dealers in 1985.
President Barack Obama has issued a proclamation declaring October as National Substance Abuse Prevention Month.
"By providing strong support systems for our loved ones, and by talking with our children about the dangers of alcohol and other drugs, we can increase their chances of living long, healthy, and productive lives," the president said. "During National Substance Abuse Prevention Month, we celebrate those dedicated to prevention efforts, and we renew our commitment to the well being of all Americans.
Vote on this Story by clicking on the Icon