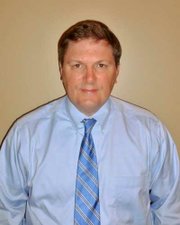 continued — Mike Hogan
Mike, a 1976 graduate of Peru High School, has had many accomplishments in the sport of wrestling. Mike was Peru's first four time sectional finalist, winning the title three times. Mike placed sixth at the state tournament in 1976. Mike was a member of Peru teams that won the CVAC four times and the sectional title two times. After graduation, Mike went on to wrestle at Tabor Academy, where he won the New England Prep School Championships and was named the Outstanding Wrestler of the tournament. He then went on to take second in the National Prep School Championships. In 1978 Mike entered Hofstra University. While at Hofstra, Mike became a three time NCCA Division I qualifier and was also a three time East Coast Conference Champion. He had the honor of being elected Captain of the 1981 Hofstra wrestling team. Mike became the Saranac High School wrestling coach in 1985 and coached there until 1998. During Mike's 13 years at Saranac he took a sport that was on the verge of being dropped and turned it into the number one ranked team in New York State for small schools in 1994 and 1995. Mike came to Peru in 1998 and began the wrestling season as co-head coach. Currently, he has coached ten teams to sectional titles; he has had 110 individual sectional champions as well as 38 state place winners. In addition, Mike has coached eight wrestlers to become NYS champions. This includes four-time state champion Arik Robinson, who was also the 2012 outstanding wrestler. He has also had the pleasure of coaching his son Patrick Hogan, who was a three time state place winner at Peru and now wrestles Division I at Harvard University.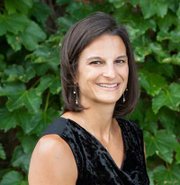 Julie Rock
Julie graduated from Peru in 1995. While at Peru she lettered in three sports. Julie started her athletic career in Gymnastic as a seventh grader. The teams she competed on won the CVAC in 1993 and 1994 and were sectional champions in 1994, that same year the team went undefeated. Julie was a six time state qualifier from 1989 through 1994. In 1994 she was the sectional all-around champion. Julie was Co-Captain in both 93 and 94. Julie was also a CVAC all-star from 1989 to 1994. Julie also played volleyball from 1992 to 1995. The team won the CVAC championship in 1993 and sectional team titles in 1994 and 1995. Julie was a CVAC all-star from 1993 to1995 and was named MVP in two tournaments as well as being Co-Captain in 1995. Julie was a member of the Varsity Track and Field team from 1990 to 1995. The teams went undefeated in dual meets from 1990 to 1995, six time VCAC Champion, and six time sectional champion. Julie was a four time state qualifier from 1992 to 1995 and Co-Captain from 1993 to 1995. Julie was also a member of the CVAC All-Academic team in 1994 and 1995. She was on the High Honor roll for six consecutive years and a member of the National Honor Society. Julie resides in Plattsburgh and is a Physical Therapist at One Step Ahead Physical Therapy.
Vote on this Story by clicking on the Icon