Peru — There will be six new faces in the Peru Athletic Hall of Fame.
The hall will welcome the new members, which include Jeph Doorey (athlete), Gary Edwards (athlete/coach), Robert Finney (athlete), Mike Hogan (athlete/coach), Julie Rock (athlete) and Audrey Lynn Verso nee Smith (athlete).
The induction ceremony will take place Saturday, Sept. 29, at Crickett's Restaurant with a 6 p.m. social hour and 7 p.m. dinner. Cost is $20 per person. For RSVPs, contact Kathy Flynn (643-6843) or Cathy Phillips (963-7963).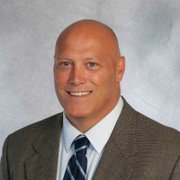 Jeph Doorey
Currently the Athletic Director at Northern Adirondack Central School, Doorey graduated from Peru in 1980. As a student-athlete he competed in football, basketball and baseball. During his two seasons of football the Indians compiled a 15-1-1 record.

In 1978, the Indians went 9-0 overall and won the Champlain Valley Athletic Conference championship with an 8-0 record. That season Doorey scored seven touchdowns. In 1979, he led the team in scoring with nine touchdowns as the Indians went 6-1-1. Jeff earned First-Team All-CVAC honors as a split end in both 1978 and 1979.

On the basketball court, Doorey was a member of the 1978-79 Section VII Class AA Championship Indians and in 1979-80 received All-CVAC Honorable Mention accolades.
On the baseball diamond, he was a member of back-to-back 15-win teams. In 1979, Jeff recorded a 3-3 mound record as the Indians went 15-4 overall, including 12-3 in the CVAC. In 1980, Jeff registered a 9-1 mound record as the Indians went 15-7 overall and 11-4 in CVAC play. That season Jeff earned First-Team All-CVAC honors at first base and Second-Team All-CVAC honors as a pitcher.

Following high school, Jeff played one season of football and three seasons of baseball at Baldwin-Wallace College before being drafted by the Montreal Expos in 1984.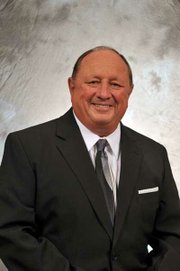 Gary Edwards
As a Peru athlete, Gary lettered in track and field but excelled in wrestling, winning two sectional titles and an intersectional title in 1965. Gary was undefeated his senior year.

(Continued on Next Page)
Prev Next
Vote on this Story by clicking on the Icon