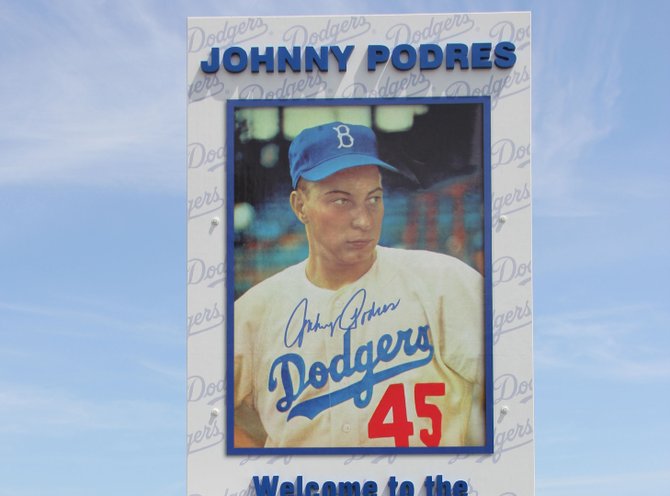 continued — — The Farmer's Market Sign.
— The Johnny Podres Mural, located on the former Wheelock's Chevrolet building. It depicts Port Henry's lakeside location, railroad history and grand architecture. On the left, is the famed pitcher and native son On the right, an iron miner shines his headlamp.
— Historic street scene murals in the front windows of the former Belden-Edwards Ford Garage. The two grey-scale murals recreate historic photos of downtown Port Henry. The painting on the left shows Main Street look north circa 1910. The painting on the right shows the elegant old bandstand and fountain at the center of town.
— The Iron Center Interpretive Museum. Set in the carriage house of the former Witherbee-Sherman headquarters, the museum tells the story of Moriah and Port Henry's iron mining history. There are historic artifacts inside and out along with a walk-around model and diorama explaining how the mines operated.
— Downtown Fountain. Recently, local citizens volunteered to rebuild the circular garden where, historically, the downtown bandstand had been located.
— Directional Sign to the World. Located at the entry to Port Henry's village beach, the sign has homemade arrows pointing to places around the world and close by.
— Mountains of History Banners by Local Children. On the north and south entries to downtown Port Henry, are 12 banners with paintings of historic sites and stories chosen by local children. They include everything from iron mining to baseball to maritime history.
Vote on this Story by clicking on the Icon