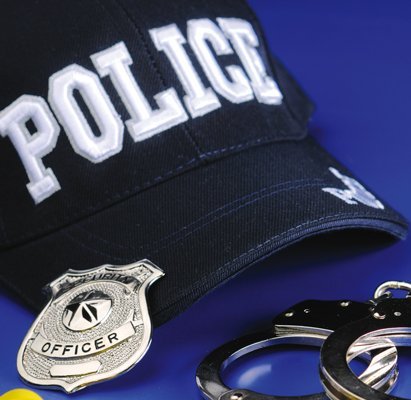 Port Henry — The people of Moriah overwhelmingly support their local police department.
At least that's the impression Supervisor Tom Scozzafava received at the September town board meeting.
"We had a big crowd and everyone who spoke supported the police," Scozzafava said. "I think the people of Moriah want to have a police department."
The need for the two-man town police force was recently questioned by town councilman Tim Garrison.
"We have the (Essex County) sheriff's department and the state police, do we need the Moriah Police Department?" Garrison asked recently. "We're spending $100,000 a year on the police. Is that money being well spent?"
Garrison believes Moriah's two-man police force does a good job, but wonders if it's limitations make the taxpayer investment worthwhile.
Some people did make their views known at the last town board meeting. While Scozzafava feels confident people want to keep the local police, he said the town board will likely schedule a public information meeting to further gage community support.
"If the town seems split, we'll have a referendum and let the people decided," the supervisor said, noting a vote would come in 2013 since it's too late to change ballots for the November election.
Garrison agrees a referendum is the only way to eliminate the Moriah PD.
"This is not a decision for the town board," Garrison said of the department's future. "People need to tell us what they want."
Scozzafava supports the Moriah Police Department.
"Our police are incredibly busy and do a great job," Scozzafava said. "There's a lot the public doesn't see. They prevent a lot of problems from arising.
"Our department is stretched thin, but so are the state police," he added. "I've spoken to Capt. (John) Tibbitts and he's told me the state police wouldn't be able to pick up the slack if there was no Moriah police. If anything, a community our size needs more police protection, not less."
Tibbitts is the New York State Police Zone 3 captain.
Moriah is one of four municipal police departments in the county. The others are in Ticonderoga, Lake Placid and Saranac Lake.
At one time there were two police departments in the community. Moriah and the village of Port Henry combined their departments in 1990. At that time the new department had five full-time and one part-time patrolmen. Because of budget limitations the Moriah PD now has two full-time officers.
Vote on this Story by clicking on the Icon