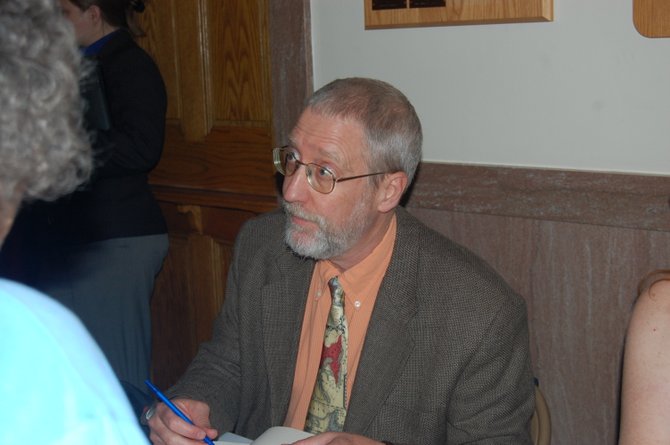 "A whole lot of people were being taken who were born in the United States," Taylor said. "The Irish were not happy about this."
The British had suppressed a rebellion in Ireland with great bloodshed, and the Irish in America would end up being about the strongest supporters of the war against the British. Irish Americans accounted for 9 percent of the American population, yet they made up 13 percent of the enlisted population, and those numbers were likely higher as they hid their identities because the British considered them traitors.
In Canada, the Red Coats' ranks were filled with men recruited in Ireland, thousands of people desperate for a paycheck and food.
"When American forces invade Canada and many get captured, the British made it a practice to listen to their voices," Taylor said.
Those suspected of treason could face a trial that could kill them or join the British forces.
"Desertion is flowing back and forth between armies," Taylor said.
Many Native Americans fought as British allies in hopes of rolling back U.S. settlements in the west. At times, tribes slaughtered each other during the war.
"People may argue over who won the War of 1812, but there is no argument over who lost it: the native peoples," Taylor said.
Vote on this Story by clicking on the Icon