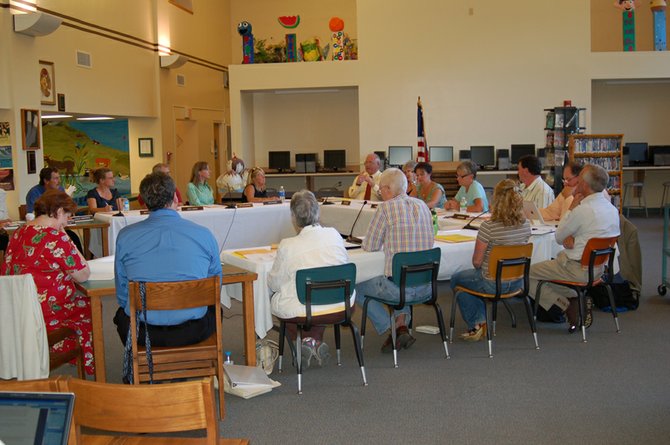 continued — "It already disadvantages our students that we do not have a shared calendar," said SLCS Superintendent Goldman. "We know how hard it was to talk about that, and I think that's just a little bit of indication of the kinds of roadblocks you're going to run into in every one of these conversations. This would be a great one to have, though, because if we are determined to walk the walk, it would be really good if we face that head-on."
It was also pointed out that the out-of-synch calendars — specifically with different vacation times — is a problem in households where one parent works in the Saranac Lake district and another parent works in the Lake Placid district.
Both boards decided to explore sharing services in four categories: instructional, business office, food service, and property and equipment. Chairs from each district were chosen for each committee, and another joint meeting was set for 5:30 p.m. Tuesday, Oct. 16 at the Lake Placid Elementary School. The committees will meet with stakeholders first and invite appropriate administrators to the table.
"If they (shared services) were going to come naturally, they would be here already," Goldman said. "There will be resistance."
Goldman said it's important to have people present at these meetings who understand the operations at each school district.
"That is really critical to being successful because these things have been tried before, at various levels, not just in school districts," Goldman said. "And you know how it works. It's a great idea until we start to talk about whose ox is going to get gored."
Vote on this Story by clicking on the Icon