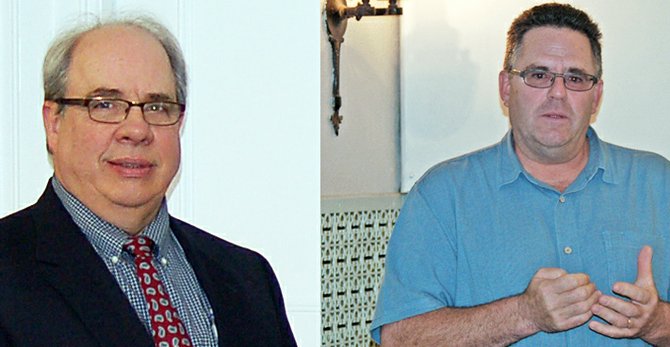 Saranac Lake — Campaign officials for the two candidates running for Harrietstown town supervisor this fall have each launched "Friends of" pages on Facebook and hope the social networking platform will win over voters come Election Day, Nov. 6.
The Valley News asked campaign managers for Bob Bevilacqua (R) and Tom Catillaz (D) how important Facebook is to their election strategies.
Republican campaign manager Ray Scollin gave communications specialist Keith Wells a chance to respond for Bevilacqua, and Democratic campaign manager Chad McCarthy responded for Catillaz.
Both candidates are no stranger to politics. Catillaz is currently a trustee for the village of Saranac Lake and is the former mayor. And Bevilacqua is currently a Harrietstown town councilman and a former member of the Saranac Lake Central School Board.
Both have personal Facebook pages, yet they haven't been updated much since the campaign kicked into high gear.
Voters can choose a side and "like" the Friends of Tom Catillaz or the Friends of Bob Bevilacqua Facebook pages, or they can choose both to stay informed about each candidate's campaign. Or they can simply watch from the sidelines and not commit to a like.
As of the morning of Sept. 11, Bevilacqua had 81 likes and Catillaz had 140.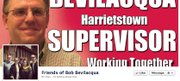 How important is Facebook to the campaign and why?
Bevilacqua campaign: Essential. Today a campaign cannot be run successfully without FB. In fact, social media in general has become a requisite for marketing/campaigning. Social media and FB are popular sources of where people find their news. It is everywhere and everyone is connected to it. Facebook builds basic recognition among people, and recognition builds trust. This provides a significant opportunity for a visitor to build this trust by engaging directly with the subject of a FB page.
When done right, information is not just posted but, more importantly, it permits immediate response! In turn, the response elevates the candidate as real and familiar. Once a response is forthcoming, real communication has begun and such online communication permits others to be invited to join in. This communication then becomes dinner conversation or water cooler talk, thus spreading the word to a wider reach than can be attained by other more traditional media.
(Continued on Next Page)
Prev Next
Vote on this Story by clicking on the Icon