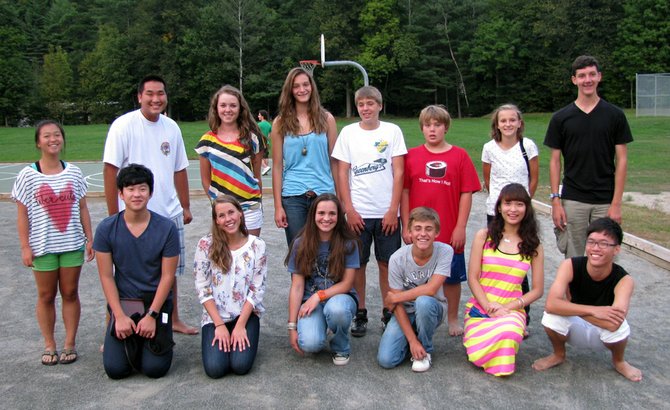 Keene — For the first time ever, Keene Central School is hosting six international students from six different countries for the entire school year.
The students, who have been arriving throughout the past week as part of a new International Student Program, got to meet each other at a picnic Friday, Aug. 31 at the Keene Community Center.
And even though the six visitors all hail from big cities, the smallness of the region's mountain towns wasn't the first thing that struck them.
"It's so green here," said Luiza Parolin, an 11th grader from Curitiba, Brazil. "Here, everybody tries to help. They help themselves and they help the environment. I think that's awesome."
Iñigo Azcona, a tenth grader from Madrid, Spain, agreed: "In Madrid, there's a lot of pollution. It's very green here. It's good."
The plethora of green flora in the Adirondacks is something the region's residents experience daily — the leaves on the trees melt into a steady, verdant blur when seen from the passenger seat of a moving car; the smell of pine is undeniable when the windows are rolled down.
Cultural diversity, on the other hand, is not as common.
"I just thought about how we're kind of isolated here, and I thought it would be good to introduce our students to cultural diversity," said Joy McCabe, who helped bring the program to the school.
While in the states, the international students will live with host families — two in Jay, two in Keene and two in Keene Valley — and will have a chance to experience what small town life in the Adirondacks is like. They will also carry full course loads during the school year.
Two of the students are juniors and one is a sophomore. The four who are seniors will be required to pass a regents-level exam to graduate.
(Continued on Next Page)
Prev Next
Vote on this Story by clicking on the Icon