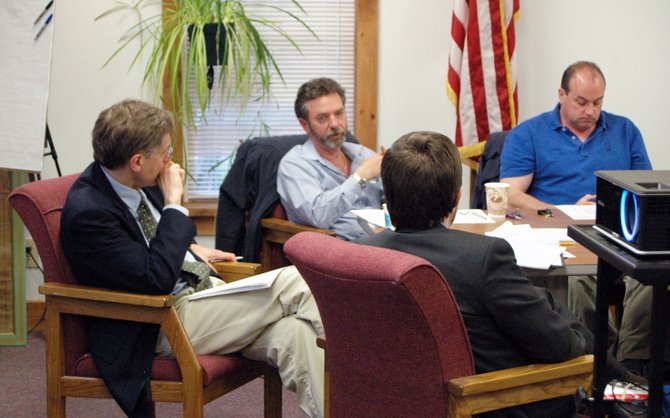 continued — He is afraid, though, that those best interests don't align with dissolution.
"I'm going to continue to try to make the study and the plan the best that I can for the taxpayer, because ultimately, it's up to them." Holderman said. "The thing I don't like about the dissolution process is that even with all the intermunicipal agreements and the pre-planning you can have, nobody is held to it by law." 
After years of struggling with empty store fronts, a bad reputation and a lack of activity along Front Street, the village's main hub, Holderman also said that Keeseville is finally starting to improve, and that the village has been on an encouraging course over the past year.
Despite the progress, Holderman acknowledged that there is still a lot of work to do to improve Keeseville, and he said he already has plans.
"I'm on Front Street now, and I see the architecture and the flower boxes under every tree, and it's gorgeous," Holderman said. "Let's just step it up a little. That's really what's in the works now."
The village is currently looking into getting the civic center up and running, getting new sidewalks for Front Street, creating a river walk and a trail from Keeseville to Ausable Chasm.
"If we don't dissolve, one of the next places we're going to go is our zoning laws, to bring them up to date," Holderman said. "We've also gone into depth on our water systems and efficiencies there."
Overall, Holderman said he believes Keeseville needs time to grow on its own.
"I own two businesses. I don't need this job," Holderman said. "I took this mayor's job for the specific purpose of promoting the idea of turning our community around."
Vote on this Story by clicking on the Icon