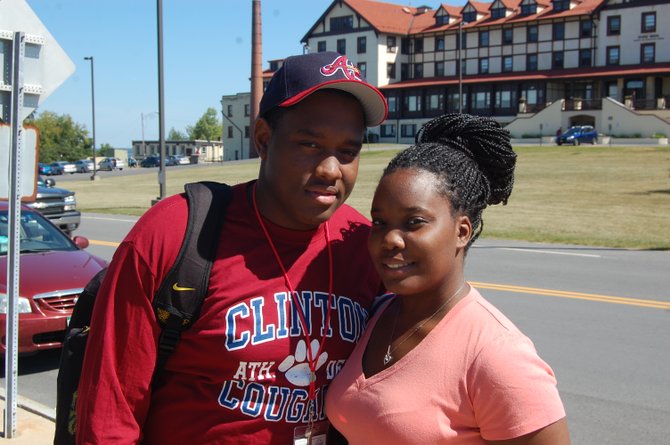 These students come from places such as China, Canada, Ethiopia, Bahrain, Kazakhstan, Russia, Malaysia, Sri Lanka, South Korea, Uzbekistan and Venezuela.
Maxine Wallace came to CCC from the Bronx, after deciding she didn't want to remain downstate and hearing from a friend about the "amazing" community college in Plattsburgh.
She is in her second year at CCC, and while she is studying criminal justice, she hopes to get into the nursing program.
"I like it here," she said. "I like my classes and I like my professors."
Tyrell Herring came from downstate too and is also studying criminal justice. He hopes to one day work as a federal agent.
"The professors actually care here," Herring said. "No matter how messed up you are doing, they try to help you. They won't give up on you."
Audrey Bitzer thinks the professors at CCC are extra helpful too.
Overall, said the freshman from Oneonta, "There are resources here to help you if you need it."
She wants to work with animals one day, though right now she enjoys the views of Lake Champlain while working on homework at CCC.
"It is beautiful here."
Vote on this Story by clicking on the Icon