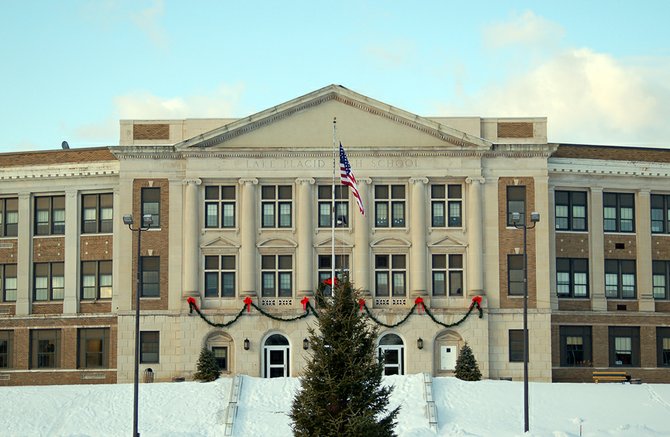 continued — "We'll be evaluating people differently than in the past," Richards said.
Another challenge is infusing common core standards into the curriculum. There have been changes to the core English Language Arts (ELA) and math programs.
"They have a new focus they want us to look at, so we've got to go back and take a look at our curriculum," Richards said.
Some of these changes have come from the federal Race to the Top program; however, the Lake Placid district will only see $33,000 to help implement the new mandates, according to Richards.
"And that's woefully inadequate," Richards said. "I think it's going to cost the district $400,000 to $500,000 by the time we're done funding all these initiatives. And when you're capped, you've got to find all the money to do all that work somehow."
Despite the challenges, Richard said he is looking forward to redefining education in Lake Placid this year with all the changes.
"I am personally excited about this year," Richards said. "I see it as a year of opportunity with all these new mandates to kind of redefine ourselves in some spots."
Staff changes
As the Lake Placid School Board begins its search for a new superintendent — Richards is leaving at the end of the school year — it has temporarily filled the principal position left vacant when Kathy Mulderig left in the spring. She had successfully filed a harassment complaint against Superintendent Richards, yet she did not return to her job after Easter break. Her complaint triggered public outcry against the superintendent.
The interim principals will be former Lake Placid Elementary School Principal Rick Retrosi for the middle school and former St. Agnes Elementary School Principal Greg Camelo for the high school. Richards said the district is looking for four volunteers from the community to be on the search committee for a new middle/high school principal.
Other new hires include Mike Bringley for middle school science, Frank Brunner for high school science (chemistry and physics), and Connie Whalen as a high school guidance counselor.
The School Board is currently exploring the possibility of sharing a school superintendent with the Saranac Lake Central School District.
Classes begin on Thursday, Sept. 6.
Vote on this Story by clicking on the Icon