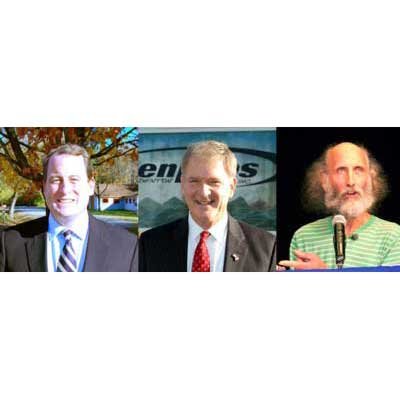 Candidates are anxious to meet with local residents every two years when running for office. Are you willing to make a commitment that you'll visit each town — other than a campaign stop —  in your district during your term?
When you have 17,000 square miles to cover it is tough. Certainly we will reach out to every constituent. As far as getting out to every town, certainly that is a tough commitment to make. I think that people enjoy the telephone town halls. They get to hear what people are saying in the broader district. We will continue to use mobile office hours and literature and all of the tools in the cabinet. We will make as many stops as we physically can. I want the experience to be a quality experience, not just checking something off a sheet.
We know your position on Obama Care. What do you see as the two best and the worst elements of the legislation and how can we move health care forward without wasting the past four year's efforts?
The two most important elements are the ones that push us toward more preventative care and getting those 30 million people insured. It is a shifting in sources of revenue rather than the elimination of one.
I did vote to repeal a couple of sections, the 1099 piece and the medical device tax.
I think as we go forward, we are going to need to remain somewhat flexible as we go through this process to see what works and what doesn't and to make changes as we go along. State insurance exchanges are a good example.
Is getting this job about you or about the country? And if about the country then why do you need health care, a pension and more than a million dollars a year for offices in order to serve?
Vote on this Story by clicking on the Icon