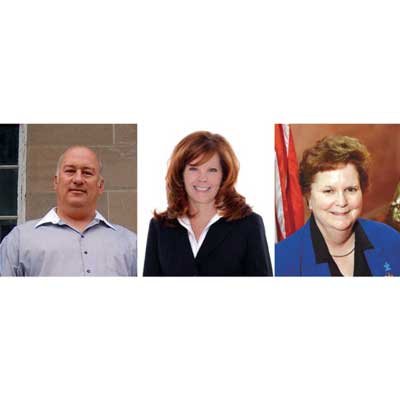 What are the three most pressing issues the North Country faces and how would you tackle them?
"We must continue to create and retain jobs and to assure we have the trained workforce for the jobs that are available.
I agree with Governor Cuomo that we must have private/public relationships that encourage private enterprise to invest in our economy. The best example of these working relationships is the great success of the North Country Regional Economic Development Council which this past year awarded $103 million in funding to various enterprises for job creation and retention.
A priority of the Governor and Legislature next year must be to take action on significant mandate relief. When the 2% tax cap was put in place, mandate relief was to follow. Two years later little has been done to relieve our local municipalities and school districts of unfunded mandates which drive up the cost of local government. In fact some agencies such as the State Education Department have increased the mandates on our schools at a time when they can least afford any further regulations. Our municipalities and schools are depleting their fund balances and if the state does not bring about relief, many important local services will need to be eliminated or drastically reduced. We need to work with small businesses to eliminate a number of redundant and conflicting regulations among state agencies so business owners are not caught in situations which slow down or prevent growth.
We need to work with local telecommunications providers to obtain federal and state funding to complete broadband and cell phone access throughout the North Country. There are still too many areas where high-speed internet service is not available which impedes further business and residential development. In today's world, people are not going to settle in areas without adequate internet and cell phone communications. Government took the lead role in developing electrical and land-line phone coverage to all parts of the country, and the same commitment must be made to assure all areas of the North Country can meet the demands of today's lifestyle."
Vote on this Story by clicking on the Icon