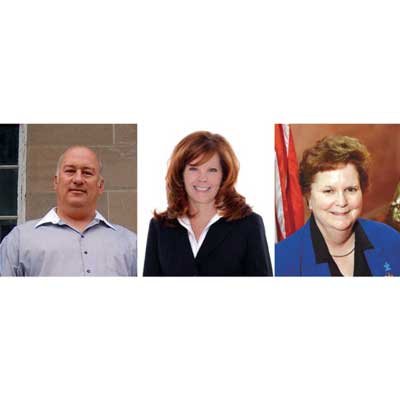 Please name misperceptions about yourself and set the record straight.
"I have been criticized for taking the retirement for which I am legally entitled and which I earned after serving 31 years in county government. Few understand the current structure of the NYS retirement system pretty much forces people to retire as soon as they are eligible. If an employee dies while working, the benefits to a surviving spouse are significantly reduced. I decided to protect my husband of more than 45 years and my family by assuring a monthly pension payment in the event of my death. The pension payment will not continue to increase as I serve in the Assembly, the State is no longer paying 28% of my salary toward my pension costs and electing another Assembly member does not save any money as the salary and my pension remain the same cost to the taxpayer. Clearly our North Country is well served by the many retirees who return to some form of public service collecting a pension and salary.
There is a misconception that I am pro-abortion. I am not. I don't understand why any woman would choose to have an abortion and can't fathom the circumstances which would make her decide that is her only option. However, if that is her decision, then the procedure should be performed in a safe, sanitary setting by a qualified provider. I am a strong supporter of every woman's right to make her own decisions with consultation of her physician about all aspects of her own health care.
There is no question I am a well-seasoned candidate having been elected in 14 general elections and one primary. I think I'm known as, and believe I am, a compassionate but tough competitor. However nothing prepared me for the hateful messages spray painted on my campaign signs during the primary election this year. I was personally rattled by this hatred but especially upset by the hurt and pain this caused my family. I also feel bad for the many good people living in these small communities who feel they also have been violated by the perpetrator(s). For a short time I lost confidence in the goodness of our North Country people. However, with the overwhelming outreach of support I received, I quickly returned to believing in the better good of those who live here and have confidence that the State Police will in time make an arrest of those responsible. There are appropriate ways to disagree on issues, but this hatred is simply not acceptable.
Vote on this Story by clicking on the Icon