The first step is education and funding the schools better. Downstate schools are getting more money then we are up here. We have to realize that these kids need different training then we needed when we came out of school. We have to look at the employers and where we can expand jobs in the North Country.
The family structure is also important in giving kids the work ethic and tools that they need.
Governor Cuomo has created a strong bi-partisan leader style since taking office and has been a regular visitor to the 114th district. What opportunities do you see to assist the district in working with the governor and are there areas in which you disagree with his positions that have an adverse affect on the district?
The whole atmosphere with him and what happens here up north, it seems that he connects with people and that is a real positive sign. In the past there has not always been that bipartisanship with the governor. Because of Gov. Cuomo and the image that he has been making, I want to be a part of his team and what he is doing.
I feel that I would have a real close link to the governor's office. I think the "D" next to my name will help us up here more. I am not saying that it would be a magic bullet, but it could help.
Unfounded mandates would be on the top of the list for things that hurt the region. I am looking for two years to do something, and just two. I want to make an immediate impact and work to get things done right away. I think that he will talk to me and I think that we can get some things done that way.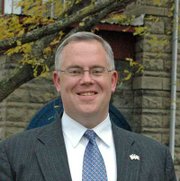 Dan Stec
When the state adopted the 2 percent property tax cap, local municipalities and school districts were promised mandate relief. To date there has been no meaningful mandate relief. What action will you take to help local governments meet the tax cap?
Vote on this Story by clicking on the Icon