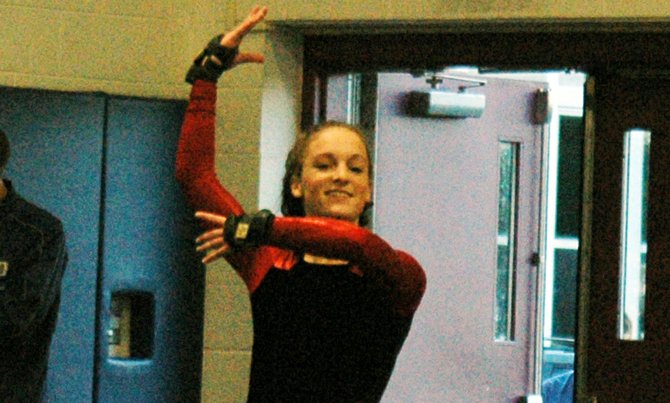 The Indians, whose only loss came in the opening game of the season against Saranac Lake, are led by quarterback Blake Altizer, who led the Champlain Valley Athletic Conference with 1,217 passing yards and 23 touchdowns. Zane Bazzano, Altizer's top target, caught 17 balls for 344 yards. Bazzano also led the league in scoring with 13 touchdowns. Bret Boyer added 257 receiving yards, while Tim Remillard led the rushing attack with 589 yards and seven scores.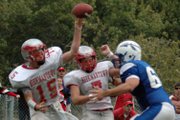 For the Eagles, Zachary Myers has thrown for 518 yards and 10 touchdowns, with Quenton Barber hauling in 237 yards and two touchdowns and Haydin Fountain has 217 receiving yards and eight touchdown catches. The Eagles also have a trio of rushers, led by Dustin Pickering (416 yards, two TD), Devin Fessette (377 yards, 4 TD) and Michael Guerin (195 yards, 2 TD).
Soccer
The Section VII boys and girls soccer tournaments begin this week, with championship play starting Thursday, Nov. 1 and running through Saturday, Nov. 3.
Class B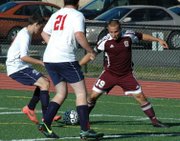 The Northeastern Clinton boys received the top seed with a 14-0-0 record. They were followed by Peru (10-3-1), defending sectional champion Beekmantown (10-3-2), Saranac (6-6-2), Plattsburgh High (3-10-2) and Saranac Lake (1-9-1). The semifinal round will be held Saturday, Oct. 27, in Chazy, with NCCS playing the winner of the opening round game between PHS and Saranac at 5 p.m. and Peru facing the winner of the Beekmantown-Saranac Lake quarterfinal at 7 p.m. Those winners will play for the championship at 7 p.m. Friday, Nov. 2, also at Chazy.
In the girls draw, Beekmantown enters as the top seed with a record of 12-0-2. Northeastern Clinton in the second seed at 12-2-1, followed by Saranac (10-5-1), Plattsburgh High (9-4-2), Saranac Lake (2-12-0) and Peru (3-11-0).
The semifinal round will be held in Chazy Oct. 26, with Beekmantown facing Plattsburgh High, who scored a 4-1 win over Saranac Lake in the quarterfinal round as Marle Curle scored two goals and Brooke Knight and Alexis Lamora scored one. The game will be at 5 p.m., followed by Northeastern Clinton against Saranac at 7 p.m. The Chiefs scored a 3-2 win over Peru, with Amelia Jenks, Sara LoTemplio and Summer Gillespie scoring for the Chiefs, while Ashley Carpenter and Nicole Breton scored for Peru. The girls championship game will start at 5 p.m. Nov. 2, also at Chazy.
Vote on this Story by clicking on the Icon