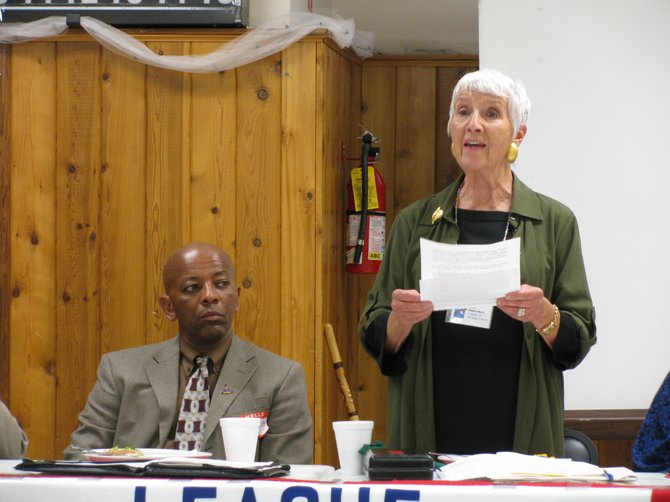 Wiley referenced a statement Pennsylvania House Majority Leader Mike Turzai made at a GOP state committee meeting in June: "Voter ID, which is going to allow Governor Romney to win the state of Pennsylvania, done," Turzai said.
Wiley told the forum about how he watched Turzai make this statement on MSNBC with his daughter, Autumn.
"We saw this guy, and she said: 'Dad, can he do that?' How do I explain to my 12-year -old daughter that he can, and he can get away with it?" Wiley said.
The point Wiley made over the course of the forum was that actions like these are happening in front of all of us, and that the only way to combat them is through education, understanding and tolerance.
He also applauded the Plattsburgh League of Women Voters for becoming part of that discussion, and added that he'd like to see more young people get involved with the league.
"There is a very dynamic group of voices here who are passionate about social justice," Wiley said. "Anybody who hits the regional and national stage came from a local community. What they're doing here is going to have an impact on a national level."
The league is holding an event to allow voters to meet the eight State Supreme Court candidates at 7 p.m. Oct. 29 at the American Legion Post 20 in Plattsburgh.
For more information, visit plattsburgh.ny.lwvnet.org
Vote on this Story by clicking on the Icon