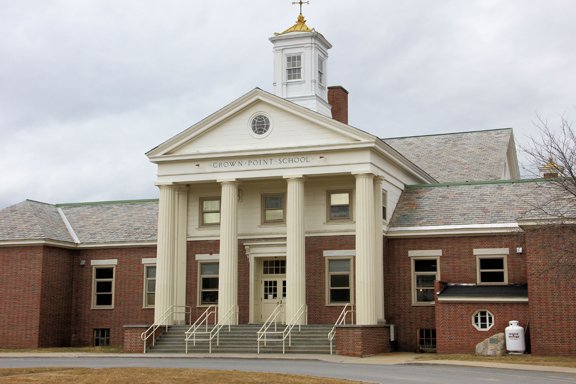 continued — As examples, McDonald pointed to the merger of the Port Henry and Mineville schools in 1967 to make the Moriah Central School and the annexation of the Hague school in 1979 into the Ticonderoga Central School District.
For either a merger or annexation to take place, there must be affirmative votes by the advisory board, each school board and the residents of each school district. Any negative vote kills a possible consolidation.
"It's a study, we don't know what it'll say," McDonald said. "All options will be open."
Brannock agreed a possible consolidation is far from a sure thing.
"As the study progresses, there is a requirement that taxpayers in both communities have two opportunities to vote and they will make the final decision about how we operate in the future," she said. "We are fortunate, in these tough fiscal times, to have the grant to help us secure our future."
The study will look at a wide range of issues including enrollment trends, academic programs, property assessments, tax rates, contracts and more.
Enrollments at both schools are falling. In the 2005-06 academic year Ti had 1,007 students and Crown Point 281. This school year Ti has 850 and Crown Point 265. The projected 2016-17 enrollments are 779 for Ti and 257 for Crown Point.
Poverty rates are increasing in both schools. The percentage of students receiving free or reduced-price lunches in the 2005-06 academic year was 43 percent in Ti and 54 percent in Crown Point. Those rates rose to 49 percent in Ti and 57 in Crown Point in 2011-12.
McDonald said even if there is no consolidation, the study may prove helpful in finding ways the two districts can share services and save money. Crown Point and Ticonderoga now share transportation to the Mineville Champlain Valley Tech campus. Last year Crown Point students came to Ti High for a physics class.
"The study may show a consolidation is not warranted, but it may show us ways to share more services," McDonald said.
School consolidations in New York are not uncommon. When the statewide public school system formed in 1795 there were 11,372 school districts in New York. That number had fallen to 6,397 by 1940. Today there are 697 school districts in New York.
Vote on this Story by clicking on the Icon