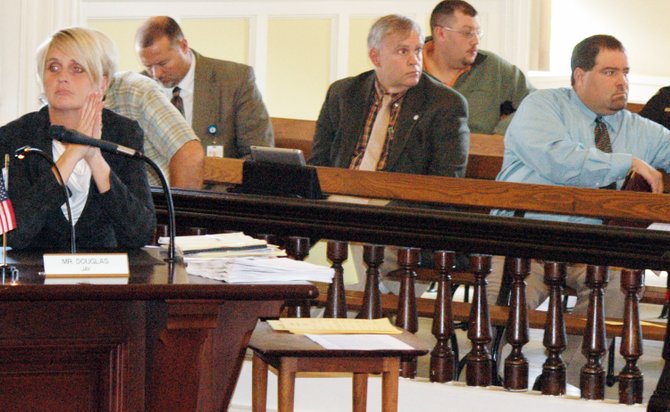 continued — Essex County Sheriff Richard Cutting said that his office routinely makes patrols to watch out for registered offenders and make between six to eight arrests annually of those who have moved or changed their living circumstances without notifying the authorities.
Clinton County Sheriff Dave Favro also spoke about the Sex Offender Watch program which is offered in his county.
"We need to do everything that we can to help preserve the youth and keep them safe," he said. "I think that there are a couple of things that we need to look at. I'm convinced that what we need to do as a society, collectively, is that we need to get together and we need to educate. We need to let the victims know before they are victims that this is wrong.
People spend a lot of time in their home, and they spend a lot of time on their computer. We have to hit them in their homes, where they are going to be."
The discussion also involved local school administrators.
"This is the best first start for us," AuSable Valley Superintendent Paul Savage said. "What people are hearing here is no different then what we are hearing. I think that this is a great start, and I don't think that we should stop. We need to keep this discussion open."
"There have been strong partnerships that have been established over time that I saw through my work when I was in Clinton County," current Elizabethtown-Lewis interim and former Peru Superintendent A. Paul Scott said. "It has been very helpful for us to be able to learn more through the partnerships that we have. We were appreciated that we were invited to be here to talk about this issue. I would encourage you based on what we have learned today to looking into the same type of partnership that there is in Clinton County."
"One of the biggest things in my district is continuing to get the information to us so we can get the information out to the parents and continue to educate the students and parents," Moriah Superintendent William Larrow said. "We need to continue to get funding that will allow us to bring programs into the school would be helpful for us."
Vote on this Story by clicking on the Icon