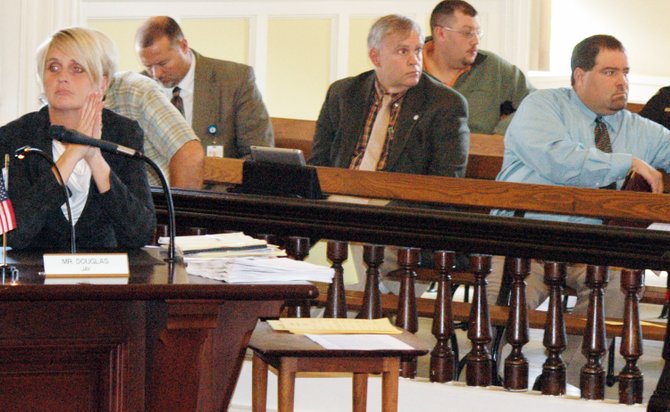 continued — Richelle Beach of the Clinton County Child Advocacy Center said that in the bigger discussion of sexual offenses, the conversation has to also focus on prevention.
"Only 5 percent of the cases involve strangers," Beach said. "I have only seen two cases of stranger case in Clinton County, and we were unable to confirm one of those. The other was a girl that was trying to hook up with someone online. These are trusted individuals. These are people that have taken years to build up the trust of the family. We need to get away from the idea that the guy in the white van is going to pull up and run away with our child. It is happening with people that we know and it is happening in homes where there are people that we thought we could trust."
Sprague also said that there needs to be services in place to help victims, especially in cases where families are pitted against each other.
"The biggest thing is having services for the child so that they do continue to testify," Sprague said. "Can you imagine being 6 years old standing up in front of a courtroom and testify to a bunch of strangers about being raped by someone you loved and then have your mother get up on that stand and testify against you?"
Elizabethtown Supervisor Margaret Bartley said that she had a new perspective after the meeting.
"I came in here thinking about where the sex offenders are living and that seems to be the least of our concerns," Bartley said. "It seems that you are saying that we need to look at the bigger issues and child advocacy."
"The people that we are worried about are in the homes right now," Beach said. "The red dots on the map are people that we are already watching."
Vote on this Story by clicking on the Icon