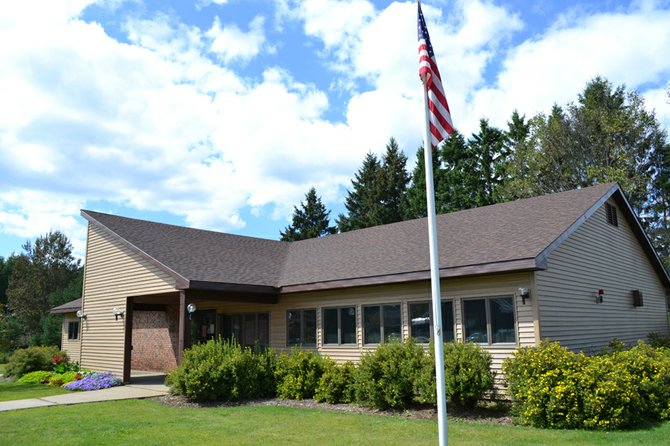 Indian Lake — Supervisor Brian Wells opened Tuesday evening's meeting with a moment of silence honoring the memory Tamara F. Blake, who died as a result of a rafting accident on Thursday morning, September 27th. Supervisor Wells asked the remaining board and the meeting attendees to reflect on the family of the deceased and what they must be going through due their loss caused by this tragedy.
During his comments section of the meeting, Supervisor Wells also acknowledged and thanked the members of the New York Department of Environmental Conservation (DEC), the New York State Police, the Hamilton County Sheriff's Department, the Indian Lake Volunteer Ambulance Corps, the Indian Lake Volunteer Fire Department and all the other organizations and individuals responding to the tragic incident on September 27th. Wells also reported that he will be meeting with the Hudson River Rafting Association at their next meeting and Councilman John Valentine volunteered to accompany the Supervisor to this meeting.
Cell Tower
Councilwoman Stanton requested an update on the status of the cell tower. Supervisor Wells reported that he is frustrated with the time that this project is taking and the lack of response to his inquiries made to Verizon and to the contractors handling the project. Wells also reported that he has reached out to Bill Farber at Hamilton County to ask for assistance in getting the project moved along. Marty Trometter, an attendee at the meeting, reported that he had been up to the site and talked with the contractor who told him that the anchor point had failed a second time. Currently, they believe that the answer to solving the problem will be to get a pressure concrete truck to the site to force concrete into position under pressure, let it cure and then test again. All other areas of the project are ready to go such as the tower being available at the site and footings ready for the service building. Presumably, if the anchor point solution works, the project should be a quick complete. In a post meeting conversation with Mr. Trometter, he related some of his personal difficulties in trying to live in today's world without the availability of cell service. Personally, in the process of recuperating from health issues a number of years ago, his Doctors recommended that he not reside here in the community given the risk of not having cell service if he were out and about and suffered a cardiac event. With regard to the well being of the community, Marty went on to explain how he has spoken to many visitors who say, "how beautiful our community is and how they enjoyed their visit, but that they would not return because they just can't be out of touch with their businesses or places of employment due to the lack of cell service and running around to find a pay phone is just not a solution to the lack of cell service".
(Continued on Next Page)
Prev Next
Vote on this Story by clicking on the Icon