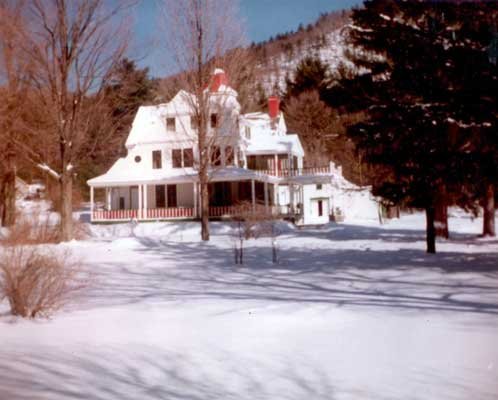 News roundabout
The hillsides are arrayed in their autumnal robes of splendid colors.
As a result of the fine weather we are having at present, strawberries, blueberries and raspberries are again in blossom and an apple tree in front of Albert Pratt's house in West Bolton is in blossom.
Farmers are busy digging their potatoes and gathering apples. There are plenty of both. Deer hunting is poor this year, not because there is a scarcity of them but because it bothers hunters to catch them and measure their horns before they are allowed to shoot them.
The Ticonderoga schools, which were closed for some time because of an outbreak of smallpox, were reopened. Only pupils who have been properly vaccinated will be permitted to attend. The churches and place of amusement will be closed until further notice. There are currently eight cases of smallpox in Ticonderoga.
The Philathea class of the Horicon Baptist Church Sunday School will give a masquerade social and Harvest Supper at Smith's Hall on Oct. 25, 1912 and the proceeds will be used to get a new carpet for the church.
Mrs. Charles E. Hawley, 60, died Friday morning, Sept. 27, 1912 at her home in Lake George. Internment was in the Lake George Union Cemetery.
Mrs. Cordie Montgomery has gone to Thurman to open her school in the Frost district. A new roof has been put on the post office building in Chestertown. A daughter was born to Mrs. James Goodman of Athol. Miss Jennie M. Beadnell, of Pottersville, is recovering from an acute attack of bronchitis. Mrs. Samuel Bates of Lake George has a new Elmore car.
Readers are welcome to contact Adirondack Journal correspondent Jean Hadden at jhadden1@nycap.rr.com or 623-2210.
Vote on this Story by clicking on the Icon